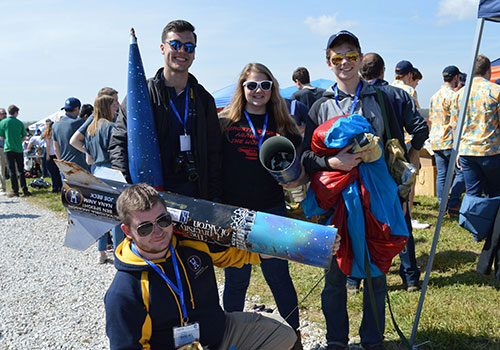 COLLEGE OF ENGINEERING
What makes us great
93% of students who earned a bachelor's degree from the College of Engineering in spring 2018 were employed or seeking additional education with six months of graduation.
The college is home to one of the oldest traditional co-op programs in the U.S., in which students gain valuable, practical work experience with more than 2,000 employers nationwide.
The college's student design teams build race cars, rockets, robots and more, frequently ranking among the best in the nation and the world. UA is the only university in the country to have Formula, Baja, Human-Powered Vehicle, Concrete Canoe and Robotics Mining teams all place in the top 10 in at least one of their respective major competitions in the 2017-18 season.
UA's bachelor's degrees in corrosion engineering and aerospace systems engineering were the first undergraduate degrees of their kind to be established in the U.S.