Student Affairs Building - Hezzleton E. Simmons Hall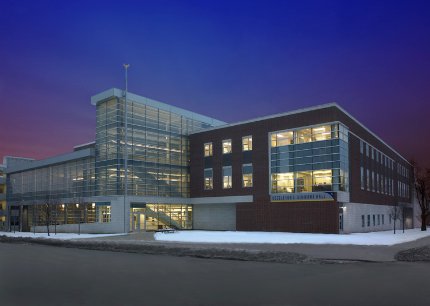 Construction of a 99,558 gsf building located at the corner of College Street and East Buchtel Avenue. The front door facility provides a one-stop-shop for admissions and registration activities.
This project won the Akron Chapter of the American Institute of Architects 2004 Design Award.
---
Details
Construction Start Date: June 2003
Construction Complete Date: August 2004
Professional Design Services: URS Corporation, Akron, Ohio
Construction Management: Welty Building Company, Akron, Ohio
Total Budget: $ 15,185,970 (state and local funds)