Fisher Institute for Professional Selling
The University of Akron's Fisher Institute was established through a gift from Ronald and Diane Fisher in 1992. As the second oldest university sales program in the US, the Ronald R. and Diane C. Fisher Institute is one of over three dozen, full member, accredited programs, in the world. The University Sales Center Alliance (USCA) is the national organization that developed the highest standards to promote sales education at the University level, with the goal of increasing the development of the sales profession. Started by nine universities in 2002 (The University of Akron was a founding member), the USCA has taken the lead as the standard for professional sales education. With 37 full members and another 25 associate members in the US and Europe, the USCA is quickly becoming a leader in the sales profession. As one of the top sales programs in the country, the Fisher Institute and the sales faculty at The University of Akron have made this a world-class facility and program.
The mission of the Fisher Institute of Professional Selling is: to enhance the image of the sales profession and to promote professional selling and sales management as rewarding lifelong careers; to provide world-class, high-quality excellence in sales education through sales major, minor and certificate programs; to forge strong partnerships with the business community by providing them with top talent and outstanding training and consulting to their sales executives and their business needs; and to conduct research that advances the field of sales.
The sales function generates the revenue that enables the rest of the corporation to operate. Jobs are abundant in the field of sales. Current placement is 100%. Visit the website at www.uakron.edu/cba/fisher for more information.
Associates
David G. Payne, MS
Title: Associate Professor of Practice, Director of the Fisher Institute for Professional Selling
Dept/Program: Department of Marketing
Phone: (330) 972-8084
Email: dpayne@uakron.edu
---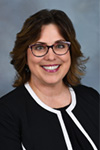 Lisa Littlejohn
Title: Coordinator, Centers & Institutes
Dept/Program: Dean's Office
Phone: (330) 972-6712
Email: llittlejohn@uakron.edu
---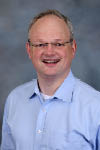 Frederik Beuk, Ph.D.
Title: Associate Professor
Dept/Program: Department of Marketing
Phone: (330) 972-7903
Email: beuk@uakron.edu
---
Cynthia Tomasch, MBA
Title: Assistant Professor of Practice
Dept/Program: Department of Marketing
Phone: 330-972-5446
Email: tomasch@uakron.edu
---