---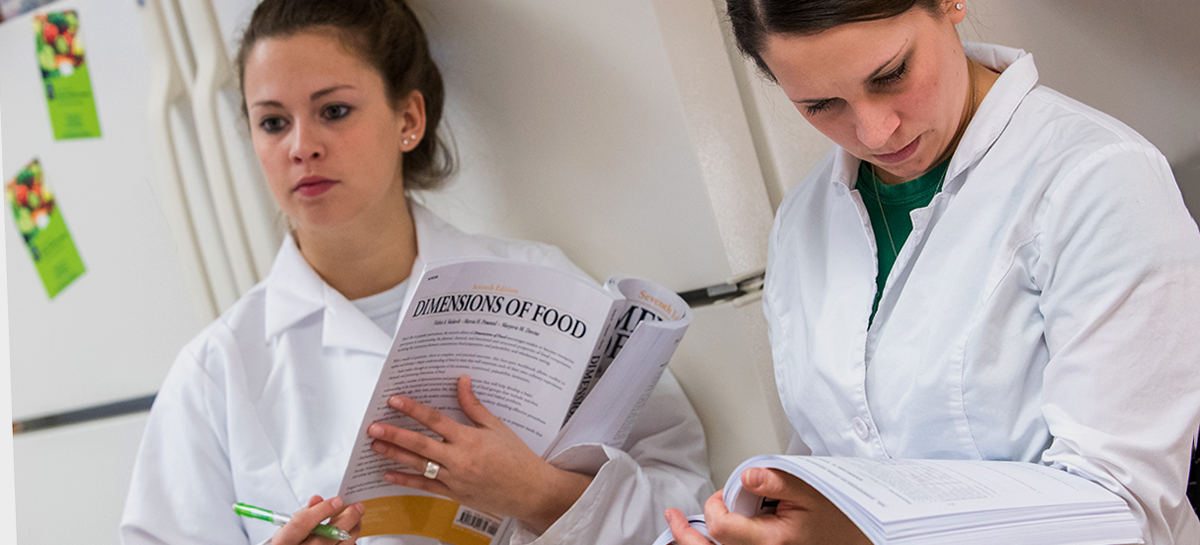 Undergraduate programs in Nutrition and Dietetics
Bachelor of Science in Food and Environmental Nutrition
The Bachelor of Science in Food and Environmental Nutrition (FEN) is designed to meet the needs of the current food industry and will prepare you for the industry's fast pace and cross-functioning team approach.
With a strong food, science, and nutrition based curriculum partnered with business and management. FEN graduates are qualified to work in a diverse range of opportunities in the food industry immediately after graduation and contribute to innovative solutions to the evolving challenges of the industry.
Every aspect of FEN – our mission, core competencies, curriculum, and internships – is developed in partnership with experts in the food industry. National food companies, local food producers, and professional food industry organizations continue to provide support and input.
Dietetics FG Program
Future Education Model Program in Nutrition and Dietetics!!
The University of Akron has applied to the Accreditation Council for Education in Nutrition and Dietetics (ACEND) to open a new and innovative program in Fall 2023 to prepare Registered Dietitian Nutritionists.
The Accreditation Council for Education in Nutrition and Dietetics (ACEND) released the Future Education Model Accreditation Standards for programs in nutrition and dietetics (see www.eatrightpro.org/FutureModel).
These accreditation standards integrate didactic coursework with supervised experiential learning in a competency-based curriculum designed to prepare nutrition and dietetics practitioners for future practice.
The ACEND Board has approved our phase 1 application and will make a final accreditation decision on the program in 2023 after review of our phase 2 report.
If successful, following the phase 2 report review by the ACEND Board, we will begin recruiting students for our fall 2023 class.
Contact:
Leann Schaeffer PhD, RD, LD, Program Director for more information. Phone (330) 972-6046, email ls60@uakron.edu.
Bachelor of Science in Dietetics — Coordinated Program
The Coordinated Program is not accepting new students at this time while the curriculum is being reorganized. Current students can still access information about the program below.
More about Coordinated Program
---
Nutrition Minor
---
FAQs
Can I enter a UA dietetics program with a GPA below 3.0 under any circumstances?
No. You will need a 3.0 or better GPA in your first year of courses, 32 semester hours, and first-year courses completed for admittance into Nutrition/Dietetics.
What is the process of declaring a program major and how do I transfer into the College of Health and Human Sciences?
Once prerequisites are met, students must complete an Inter-College Transfer Sheet.
Will a 'C' grade or lower in the sciences or dietetics-specific classes hurt my chances of getting an internship or entering the Coordinated Program at UA?
Yes.
Is there any way to move on to a course on my contract if I miss or fail a pre-requisite?
No. You must take or retake the pre-req. course with a passing grade. Your graduation will likely be delayed by a semester or more.