Women's Studies 2020 Guest Speaker
Kenyette Tisha Barnes
#MuteRKelly: Turning Passion into Activism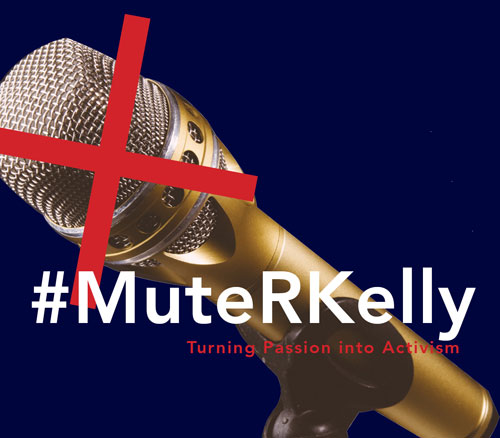 ---
Kenyette Tisha Barnes is co-founder of the campaign protesting R. Kelly's abuse and exploitation of women. Hear her speak:
Tuesday, Mar. 3, 2020 | 7-8 p.m.
Student Union Theatre

Reception following the talk, sponsored by the UA Center for Conflict Management
Free and open to the public
Rethinking Gender Series 2019 - 2020
Sponsored by the Women's Studies Program, Rethinking Gender provides a forum for presenting the research of feminist faculty at The University of Akron and nearby colleges and universities.
All Rethinking Gender talks will be in: Student Union, Room 316 at Noon - 1 p.m.
---
Friday Sept. 13, 2019 | Dr. Hillary Nunn
"Women's Networks and Early Modern Recipes: Naming Names in Anne Fanshawe's Manuscript."
Dr. Hillary Nunn, Professor of English and teaches classes in early modern studies and digital humanities.
---
Friday Oct. 11, 2019 | Dr. Christin Seher
"Value, voice and visibility: a feminist reconceptualization of dietetics education and practice"
Dr. Christin Seher, Associate Professor of Practice in the School of Nutrition and Dietetics, and Co-Director of EXL.
---
Friday Nov. 8, 2019 | Dr. María Alejandra Zanetta
"The transformative experience of the new continent in Maruja Mallo's art"
Dr. María Alejandra Zanetta, Distinguished Professor of Spanish Language, Literature and Culture at the Department of Modern Languages.
---
Friday Feb. 14, 2020 | Dr. Kathy Feltey
"32 Years as a Feminist Scholar at UA: A Retrospective and Cautionary Tale"
Dr. Kathy Feltey is in the Department of Sociology and has served as the Director and Interim Director of the Women's Studies Program. She is retiring in May after 32 and a half years at UA.
---
Friday Mar. 13, 2020 | Dr. Kara Kvaran
TBD
---
Friday Apr. 17, 2020 | Dr. Mary Biddinger - CANCELED due to UA's response to Coronavirus.

"National Poetry Month reading with Mary Biddinger and NEOMFA poets"
Dr. Mary Biddinger is a Professor of English and Assistant Chair of the English department, as well as editor of the Akron Series in Poetry at the University of Akron Press. Her most recent book of poems, Partial Genius, was published by Black Lawrence Press in August. She is the recipient of the 2019 mid-career Cleveland Arts Prize in Literature, and a fellowship from the National Endowment for the Arts.
---
Women's Studies Panel Discussion
Women Leading Policy
Speakers include:
Crystal Davis, Policy Director, Alliance for the Great Lakes
Stefanie Brown James, Co-Founder, The Collective PAC; VP of Training and Community Outreach, Emily List
Monday, Nov 25, 2019
4:30 - 5:30 p.m.