The Pitch
It's time to get ready to pitch your product to the Shark Tank!
You'll be making a presentation to the judges, or, Sharks. Sharks may include area entrepreneurs, business owners, teachers, your classmates, or other invited guests. Remember, you are selling two things: your product and yourself.
Before you get in there, see our tips below.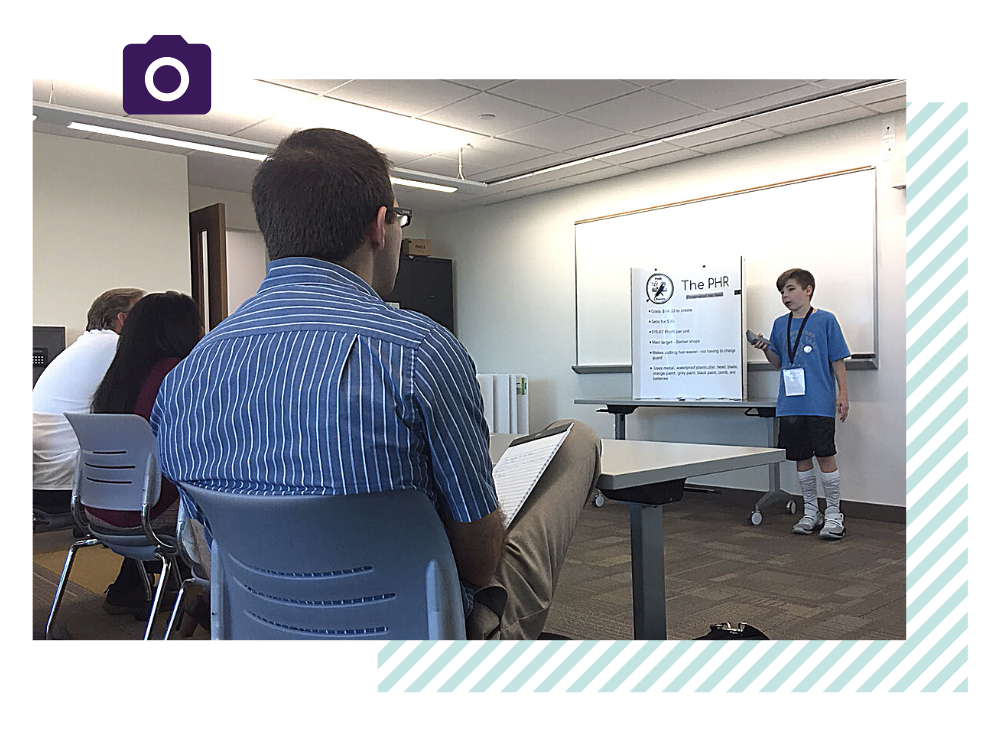 TO DO (on your own)
1) Prepare your notes for the pitch. Identify your key talking points. What was the problem you intended to solve? Who is your target consumer? How much does it cost? Why are you the person to make this product? Look for some tricks to remember the main points, like counting them or remembering the first letter of a keyword from each point.
2) Brainstorm some questions the sharks may ask you and the answers you would give. A question may be: "Is anyone else making this?" "How did you decide on your price point?" "What does it cost to make?"
3) Practice your pitch. Do it in front of a mirror or in front of a trusted peer who will give you honest and helpful feedback. If you can, video-tape yourself practicing it and then watch it back and think about one or two things that you can make better. Be sure to monitor your body language and dress for success!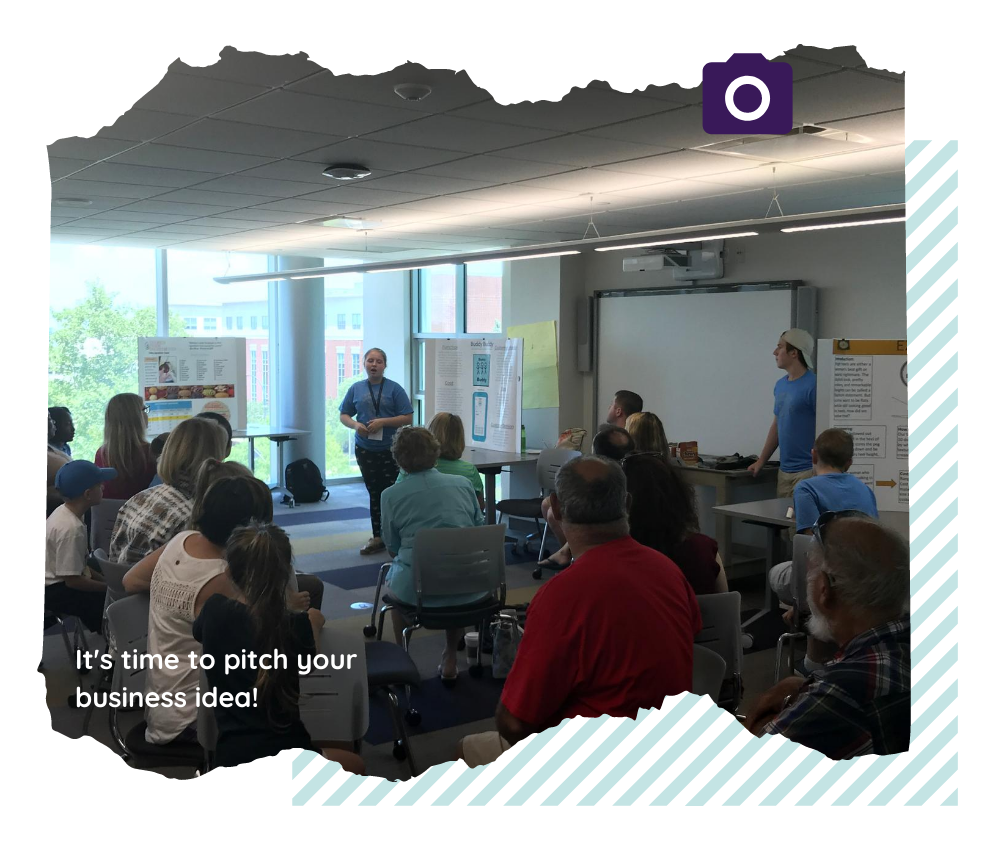 If you're feeling nervous, remember to focus on your product and the things that you know and like about it.
Shark Tank's Best Pitches Explained By the Cast | Vanity Fair
Be sure to get tips from the pros! The best tips on giving a successful pitch come directly from real entrepreneurs. This video of the TVs sharks is a must see.
What advice do they offer that you plan to use?
Do you know your numbers?

Are you being creative? Thinking in new ways?

Chutzpah? Are you being bold and courageous?

Are you a problem solver?

Can you motivate and collaborate with others?

Are you including new and diverse perspectives?
Here's a final checklist of artifacts and marketing materials to take with you for your pitch:
☐ Tri-fold board that includes your business canvas and your supply (and demand) curve
☐ Commercial
☐ Model (of your prototype)
☐ Notes of your talking points
☐ Any other items like sample logo, business cards, swag (buttons, shirts, etc.)
Additional information for making a great pitch can be found here:
Click here: Toolkit Videos Credit: Young Entrepreneurship Institute, Pitch Toolkit (2018)
Remember that while the judges are there to give you feedback, being a successful entrepreneur is more about the journey than one specific pitch or destination. Be confident and use this as an opportunity to shine and get feedback on your innovation. Regardless of how your pitch to the Sharks goes, you have already earned important skill sets in entrepreneurship and engineering.
It's time to dive in! You're ready!
| | | |
| --- | --- | --- |
| | Produced with funds provided by Burton D. Morgan Foundation | |
*Think Tank to Shark Tank: From Engineering to Entrepreneurship is in no way affiliated with, associated with, or endorsed by Sony Corporation or Metro-Goldwyn-Mayer Studios Inc.