Welcome to the Think Tank to Shark Tank curriculum facilitator's guide. Students have two ways they can access and the curriculum:
By navigating the online sessions (including videos) by clicking on the links to the taskbar to the left

By Downloading the Student Handbook (PDF) Here
The document below is a teacher's facilitator guide that provides provides background and tips for each session of the curriculum to help you feel more confident about sharing these activities with your learners.
Click Here to be redirected to the facilitator's guide PDF: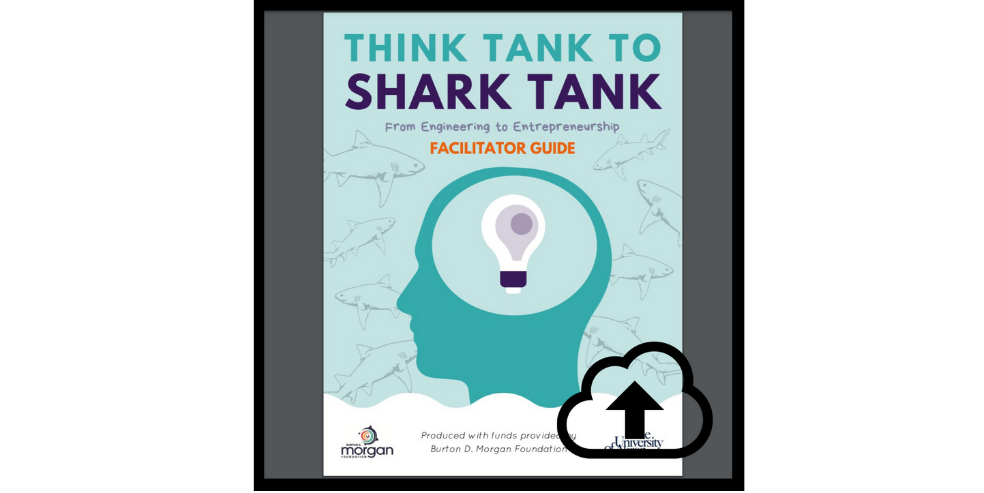 | | | |
| --- | --- | --- |
| | Produced with funds provided by Burton D. Morgan Foundation | |
*Think Tank to Shark Tank: From Engineering to Entrepreneurship is in no way affiliated with, associated with, or endorsed by Sony Corporation or Metro-Goldwyn-Mayer Studios Inc.