Institutional Review Board (IRB)
FACE-TO-FACE ON CAMPUS HUMAN RESEARCH CAN RESUME UNDER NEW GUIDELINES
While State of Ohio mandates which impacted "human" (e.g., behavioral or physiological) face-to-face research were lifted as of June 2, 2021, the following campus protocols are still required for your own personal safety and the safety of others while on campus.
The University currently requires everyone to wear a mask/face covering while in indoor public areas (not private offices and residences) across all campuses.
Masks/facial coverings continue to be required outdoors for unvaccinated individuals when they cannot maintain social distancing.
The University will continue to monitor conditions and guidance from the Centers for Disease Control, the State of Ohio and Summit County Public Health and adjust masking protocols as needed.
Masks must be made available to human research subjects meeting with researchers in-person on campus. Social distancing is not required. Researchers are urged to accommodate a research subject's request for social distancing while on campus if possible.
All surfaces touched by multiple people (such as door handles, tables, shared equipment, shared keyboards) must be cleaned and disinfected between each person's use.
Wash hands or use hand sanitizer frequently.
If feeling sick, reschedule your in-person on campus meeting for a different date/time or meet virtually.
If you have questions, please email irb@uakron.edu and include your IRB number (if you have an active protocol), or call Katie Watkins, Director, Office of Research Administration at 330-972-6764.
About the board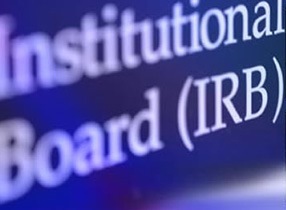 The University of Akron Institutional Review Board for the Protection of Human Subjects (IRB) is an administrative body established to protect the rights and welfare of individuals recruited for participation in research conducted under the auspices of the university or its affiliates. Its mission is to advance an organizational culture and infrastructure that supports the highest ethical standards in the review and implementation of research with human participants. The University of Akron gives the IRB ultimate authority for approval of research with human participants.
Submit an application
IRB applications must be submitted electronically, via email to irb@uakron.edu. IRB applications can be approved through exempt or expedited review and will not require a presentation to the full board. IRB applications eligible for exempt or expedited review may be submitted electronically any time and will be reviewed as they are received. The process for exempt and expedited review and approval takes about two to four weeks. In general, the more complete the initial proposal, the less time it takes for approval. Applicants should retain a copy of their protocol for their own records. For questions, please contact the Office of Research Administration, 330-972-7666 or irb@uakron.edu.
Meeting schedule and application deadlines
IRB meetings are held as needed during the fall and spring semesters, approximately one month after the application deadline. If needed, additional meeting(s) are scheduled. Due to precautions related to COVID-19, IRB meetings are held remotely using Microsoft Teams.
Application receipt deadline
For an application to be reviewed at meeting scheduled for: (Meetings are ONLY held if needed.)
September 15, 2021

October 15, 2021

No October meeting
October 19, 2021

November 19, 2021

December 3, 2021, 10-Noon
December 21, 2022
January 21, 2022, 10-Noon
January 21, 2022

February 18, 2022

February 4, 2022, 10-Noon
February 18, 2022

March 18, 2022

No March meeting
March 15, 2022
April 15, 2022 - tentative, if needed
IRB resources
Federal Regulations and Guidance