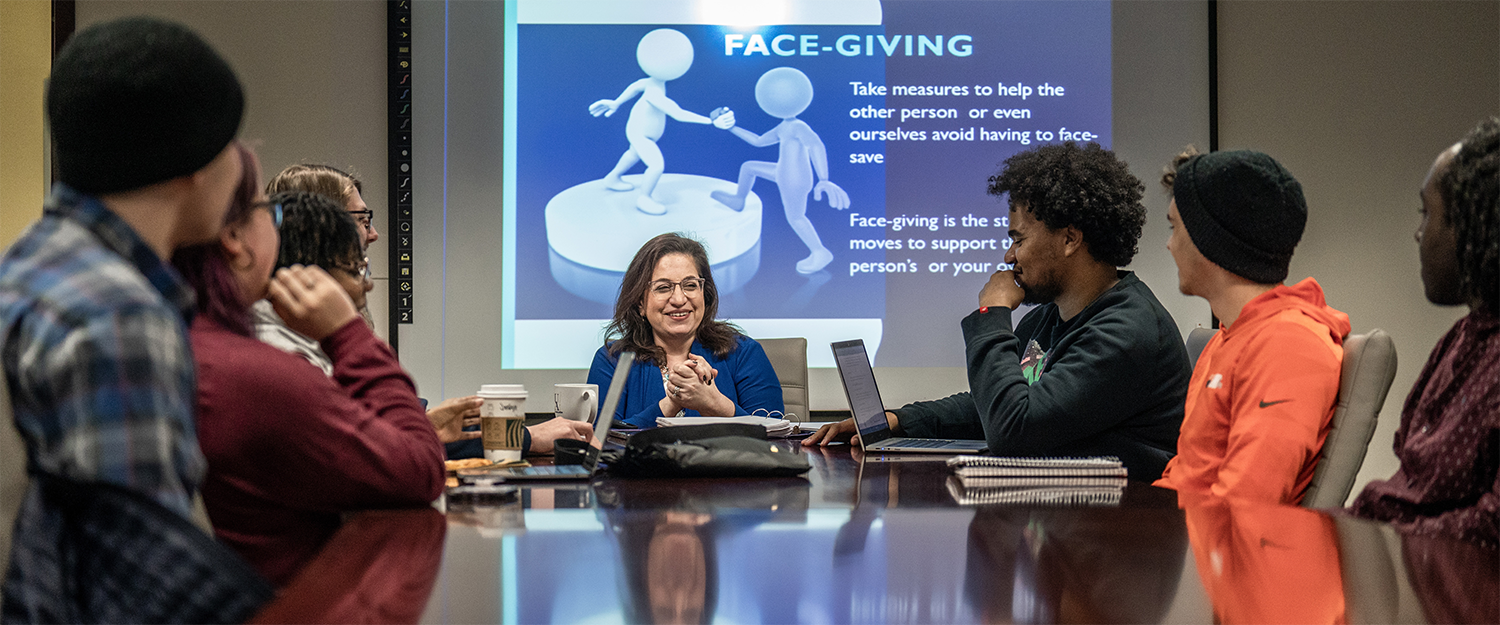 COMMUNICATION STUDIES
UA's Communication Studies program prepares you with the knowledge and skills needed to develop, evaluate, and effectively communicate messages in contexts ranging from interpersonal relationships, business applications, public campaigns, advocacy, and the law.
Our Communication Studies degree provides students with hands-on learning activities, internships, and co-curricular opportunities. Graduates have strong communication, analytic, and critical thinking skills. They are prepared to craft meaningful messages and lead productive discussion and debate in the workplace and broader community. Our graduates enter careers in a variety of sectors, including business, government, non-profit, healthcare, and education.
WHY CHOOSE THE UNIVERSITY OF AKRON?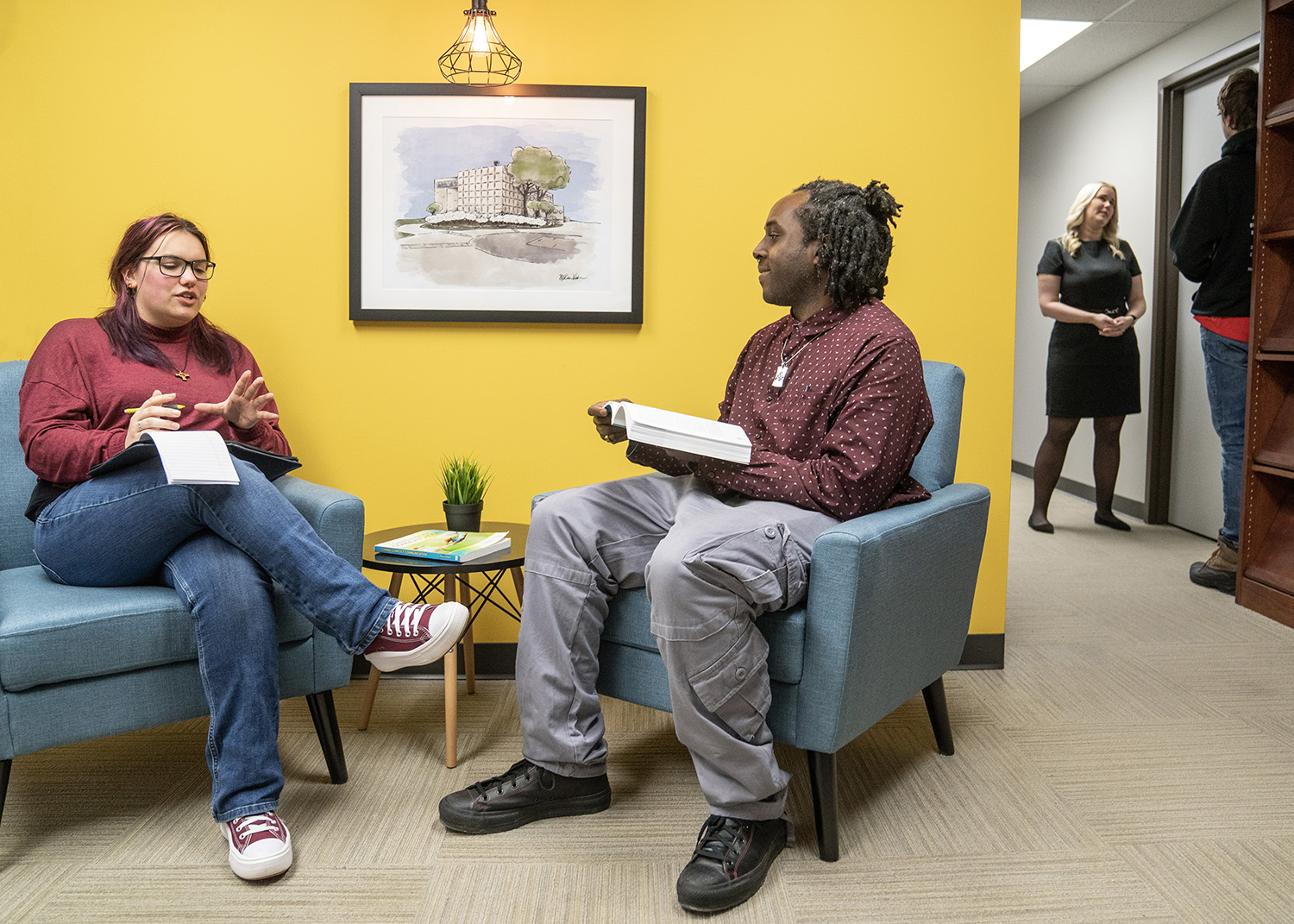 Experiential opportunities:
We want to give you every chance to practice what you are studying. We have many opportunities on campus for you to gain valuable, hands-on experience by working or joining our clubs and organizations.
Internship program:
In UA's internship program you can fulfill either 3 or 6 credit hours while gaining hands-on experience. You can choose to intern in nearly any department at any type of organization where communication and creativity are recognized.
The best way to understand the theories and concepts you are learning in the classroom is to apply them for real. Also, internships will help you network and build your skill set.
PROGRAM AND COURSE DETAILS
Our UA program is designed so that you will come to understand the theoretical constructs that define "communication" and then be able to apply them to your personal and professional lives.
We want you to be a skillful and ethical communicator and a "citizen-critic" able to express sound arguments and to critique faulty reasoning in public messaging. You will understand how effective messages are constructed and be better qualified to identify rhetoric and less trustworthy forms of communication.
The courses will equip you with the skills and conceptual knowledge needed to create, evaluate and effectively communicate messages in contexts from interpersonal relationships to businesses and organizations, to public campaigns, advocacy and the law.
Required courses include:
Theories of Rhetoric
Organizational Communication
Small Group Communication
Interpersonal Communication
Variety of electives include:
Persuasion
Intercultural Communication
Communication and Conflict
Rhetorical Criticism
Training Methods in Communication
Analyzing Organizational Communication
Communication Theory
Advanced Presentational Speaking
Political Communication
Freedom of Speech
Social Media and Relationships
Our seasoned faculty members are successful professionals in the field. Their focus is to help you achieve your career goals. Many faculty members are esteemed researchers whose work builds theory and provides practical application, and their research is often published in highly-respected scholarly journals.
CAREER PROSPECTS
The National Association of Colleges and Employers (NACE) lists communication as one of the top career readiness competencies for college graduates and effective communication skills are consistently ranked by employers as one of the most desirable qualifications for new hires. In the rapidly changing business and professional environment, communication skills remain essential to respond to industry challenges. Recent graduates are working in training and development, sales, non-profit advocacy, marketing, human resources, and speech writing, among other fields. The U.S. Department of Labor Statistics predicts employment in communication occupations to grow 14% between 2020 and 2030.
Communication Studies majors are able to:
Clearly and efficiently communicate verbally, nonverbally, and in writing.
Use active listening to understand diverse perspectives.
Create persuasive messages tailored to target audiences.
Evaluate and analyze information to make informed decisions.
Where our Recent Graduates are Working:
First Energy
Akron Children's Hospital
Summa Health
Goodyear
The Cleveland Guardians
The Akron Rubberducks
The Akron Zoo
Salary expectations:
The range of average salaries is as wide as the range of professional options listed above. Many students return to UA to complete their graduate degree, either immediately after earning their bachelor's or after a few years of professional experience.
---
CONTACT INFO
The School of Communication - Kolbe Hall 108 | Phone: 330-972-7600 | Fax: 330-972-8045 | Email
---
RELATED: