Adult students: your degree is waiting...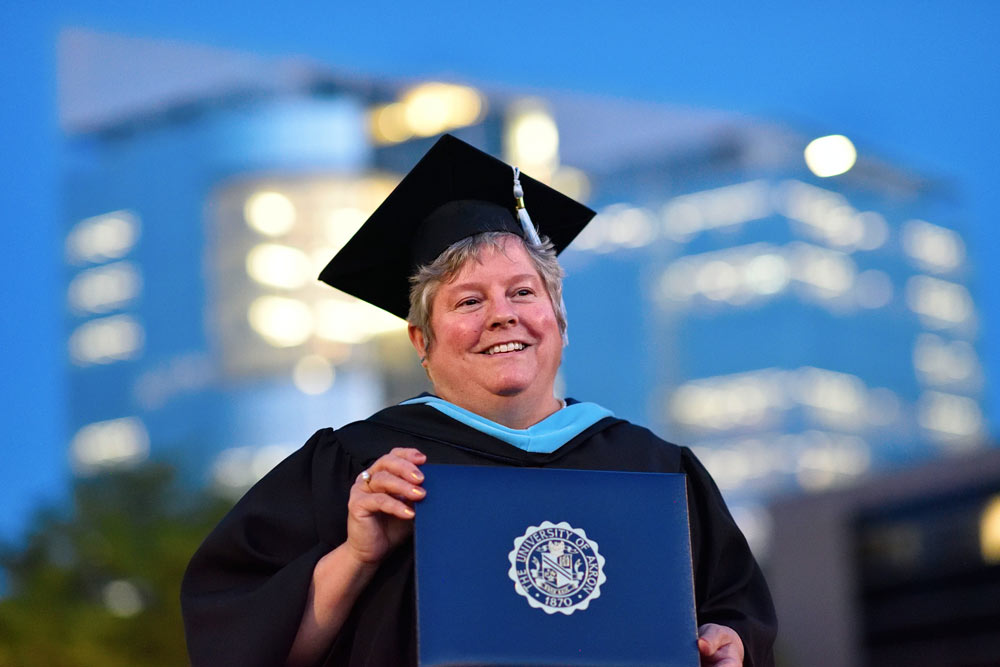 We are making it easier for you to earn a degree or a certificate by providing more evening, weekend and online programs that fit your schedule. Learn more.
3 resources to help you start:
The Office of Transfer and Adult Student Enrollment can answer your questions about

credit transfer,

enrollment, choosing courses and more. Schedule a visit with us!


Contact: (330) 972-7009 or

transfer@uakron.edu


Adult Focus provides preadmission advising and academic support services for adult and veteran students.


UA Solutions offers noncredit continuing education courses, professional development and certification programs.
Academics and how to apply
Academics
Apply to UA
Take classes online or in-person
In addition to our modern main campus in Akron, we offer courses online and at sites across the region.
Finance your education
NEW! THE AKRON GUARANTEE SCHOLARSHIP FOR ADULTS
Eligible students get a $500 award immediately, then the scholarship increases in value as you earn credits toward your degree! We're investing in your future!
Resources for adult students
SEMESTER START DATES
Spring semester 2018: Tuesday, Jan. 16
Summer semester 2018: May 21
Fall semesteer 2018: Monday, Aug. 27
Spring semester 2019: Monday, Jan. 14
Summer semester 2019: Monday, May 20
---
DEGREE IN THE SPOTLIGHT
Bachelor's of Organizational Supervision
Our Bachelor's of Organizational Supervision degree is designed for those who hold an associate's degree or who have completed college courses totaling 60 credit hours or more.
It's a great option if you:
need a bachelor's degree to advance your career;
want a degree that teaches leadership and supervisory skills;
want a degree that applies to a variety of professions;
need classes offered at times that won't conflict with work schedules; or
always wanted to earn a bachelor's degree.
Adult Online Learning Community
Making it easier to get started
Entering college as an adult student can be a daunting experience. A learning community is a collection of courses taught by instructors working together as a team to ensure their students succeed.
This community for new adult students includes:
English,
Intro to Public Speaking and
the Akron Experience for Adults/Veterans.
It is the perfect opportunity to take first semester courses, meet and work with other students similar to yourself, AND do this with the convenience of an online environment.
This course grouping can stand alone or be the basis of a full time schedule while only being on campus part time! Basic computer skills are required.
Questions? Call our Adult Focus office at 330-972-5793 during normal business hours.
---

---