UA Adult Focus
WE ARE OPEN!
Posted March 31, 2020
Call the office for a virtual appointment or email our staff at adultfocus@uakron.edu or 330-972-5793.
Let us know how we can help. Summer registration has started, and fall will open soon.
Here to serve you
We are an academic support service for adult learners. An adult learner is any student who satisfies one of the following conditions:
Considering returning to complete your degree?
Welcome! If you have been out of school for a while, we are committed to making it easy to return. We can help with Academic and Financial decision making. Start here.
23 years old or older
Assumes multiple life roles such as a parent, spouse/partner, employee, caregiver and student
Returns to school after four or more years of employment, homemaking, or other activity. Checklist.
Veteran of the armed services
Any student, regardless of age, whose primary life roles and responsibilities exist independent of the University and take precedence over the role of student in times of crisis or stress is considered to be an adult student.
---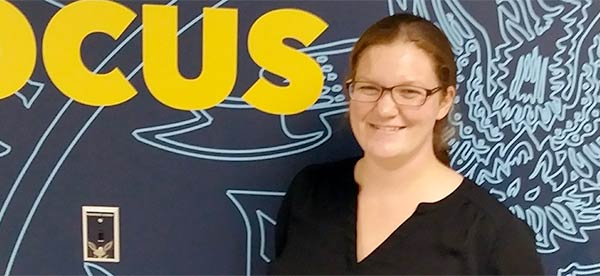 Helping adults ace college
Adult Focus has one goal: To make it easy for adults to enroll and succeed at UA.
For Marisa Peterson, a mom of two and a future engineer, Adult Focus helped her re-enroll and get off to a good start.
---
Connect with us!
Are you tired of searching through all those emails the university sends you? We in Adult Focus only send out important program, scholarship, and event notifications. Would you rather see these notifications come to you as a text?
Sign up now for text messaging
---
Center for Experiential Learning or EX[L]
There are PAID internship opportunities for all students. Check out the EX[L] website and its internship page.
Resources for a Successful Semester
Visit the counseling center's page and look for the Survival Kit for a variety of helpful Educational skills Seminars.
Visit the Career Center
UA's Career Services offers many semester events at no cost. Check them out here.
---
We offer...
Preadmission advising for new adult and veteran students
Primary resource and contact for returning students
Adult-oriented services and programs
Prompt and accurate information, in-person and via electronic media
A friendly staff and convenient office hours
A computer lab and quiet study lounge
---
Free enrichment program
Get help with math, writing and reading
We're planning a series of small-group enrichment programs to help you strengthen your math and/or your writing and reading skills. Learn more.
---
Scholarship opportunities for adult students
Adult students — generally considered those age 25 and older — have several scholarship opportunities available through UA's Adult Focus office. Learn more.
---