Akron E-Magazine | Dec. 2019
Class notes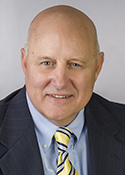 Michael J. Reidy, BA '74, has joined Fisher Phillips, a national labor and employment law firm representing employers, as Of Counsel in the firm's Cleveland Office. Reidy focuses his labor and employment practice on workers' compensation defense and has represented employers before the Industrial Commission of Ohio and at all levels of Ohio courts.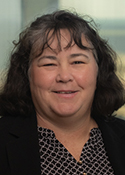 Amanda E. Gordon, BSBA '87, has joined the Cleveland office of McDonald Hopkins, Public Law Practice Group. Gordon adds nearly 30 years of experience to the firm as a new member, practicing in the areas of economic development and regional cooperation with extensive experience in economic development incentives and general municipal law.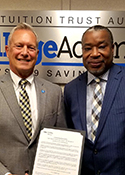 Timothy C. Gorrell, BSED '81, presented with a commendation via Vice Chancellor Charles See from Chancellor Gardner in honor of the OTTA's 30th anniversary. Gorrell currently serves as executive director of the Ohio Tuition Trust Authority, responsible for leading the agency and implementing its investment strategy, as well as managing the overall operations of Ohio's 529 College Savings Program.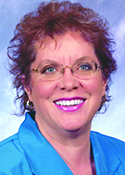 Lynn C. Hoffman, BSN '89, was a finalist at the 2019 Crain's Health Care Heroes. Hoffman is a senior quality improvement registered nurse at University. Crain's Business salutes the dedication, leadership and innovative achievements of Northeast Ohio's health care sector and the professionals and volunteers who go above and beyond to enrich the lives of their patients and communities.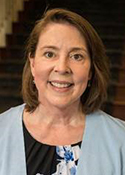 Patricia A. Moutes, AAS '83, named one of The Women's Journal, Cleveland and Medina County 2019 Athena Award nominees. Moutes is the business manager and fiscal officer for the Wadsworth Public Library, supporting the library staff's mission to aid the community's lifelong curiosity about learning and reading. Patty serves as a director for the Wadsworth Rotary, an international service organization that strives to promote peace, support education and fight disease worldwide.
Robert J. Riesbeck, BS '87, appointed chief executive officer at Pier 1 Imports, Inc., where he has more than 25 years of leadership experience. He will also continue to serve as chief financial officer.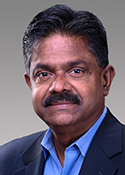 Suresh Swaminathan, MS '88, appointed Teknor Apex Co.'s new president. Swaminathan is responsible for the company's worldwide custom compounding business, operating 13 manufacturing facilities in the U.S., Europe, and Asia.
Annette M. Wick, BS '89, announced the publication of her newest release, I'll Have Some of Yours: What my mother taught me about dementia, cookies, music, the outside, and her life inside a care home. Her work is for anyone who longs to move past being a caregiver to find a deeply human and humane connection with someone you love. Wick offers workshops on caregiving and writing, as well as presentations on the topic of Alzheimer's/dementia as it pertains to caregiving.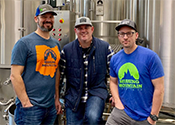 David J. Bertolotti, BSE '97, named one of the four founders of Missing Mountain Brewing Company, which opened in 2018 in Cuyahoga Falls.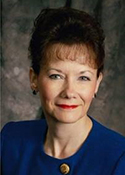 Rose S. Brandau, MSN '96, named chief nursing officer at Davis Regional Medical Center in Statesville, N.C. Brandau brings extensive leadership experience and a concern for patient care to the role as well as experience with complex organizational structures.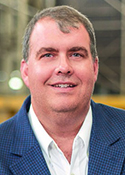 Mark L. Fedor, BSME '94, owner of Alliance's Morgan Engineering, is riding a recent wave of major capital investment at U.S. steel plants and, as a result, is expanding the plant's facility and headquarters on its current property. Fedor has five new systems on order, referring to the steel-coil handling systems, one of the newest products Morgan sells to mills and steel service centers.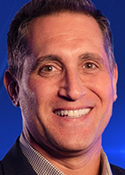 Christopher A. Francis, BA '93, joined KIRO 7 News as of August 2019. A veteran of 26 years in local broadcasting, Francis is sports director, producing and anchoring the station's sportscasts and special programming.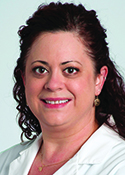 Jennifer M. Gonzales, BSN '99, named a finalist at the 2019 Crain's Health Care Heroes, saluting the dedicated leadership and innovative achievements of Northeast Ohio's health care sector, and the professionals and volunteers who better the lives of patients. Gonzales is a quality coordinator at Cleveland Clinic Akron General.
Christopher J. "Chris" Gullo, BA '99, was recently promoted to Vice President of Operations for Sally Beauty.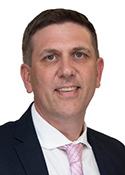 Edward D. Kagel, MS '99, is regional services director at American Structurepoint, which was named 2018 ENR Midwest Design Firm of Year. The firm announces the opening of its Cleveland design center, led Kagel who has 24 years of experience working with ODOT districts and local public agencies and communities.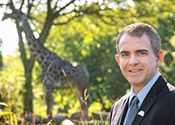 Christopher W. Kuhar, BS '97, Cleveland Metroparks Zoo's executive director, recently named chairman on the board of the International Association of Zoos and Aquariums (AZA). As chairman, Kuhar joins three other executive officers and nine board members of the independent accrediting, animal welfare and conservation organization representing more than 230 institutions worldwide.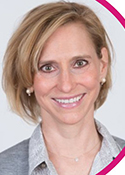 Holly W. May, MBA '92, appointed chief commercial officer at AVROBIO, Inc., a phase 2 clinical-stage gene therapy company. May, a rare diseases leader with vast experience in commercial strategy and operations, will lead the company's expanding commercial team including launch readiness initiatives.
Scott S. McCormick, BSIM '94, promoted to area vice president for YRC Worldwide. He previously held the post of distribution center manager.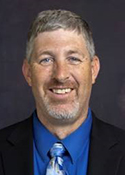 David J. Rozeboom, MAE '94, named vice president of the student development division at Mars Hill University in Mars Hill, NC. Rozeboom joined MHU in August. He previously was vice president for student life at Hardin-Simmons University in Abilene, TX.
Samantha L. Stone, BS '93, MBA '99, appointed co-director of sales at M. Holland Company to support expanding distribution business. Stone, with M. Holland more than 10 years, has worked in both product management and sales management capacities. M. Holland Company is a leading international distributor of thermoplastic resins.
Erik Wiesemann, BSED '99, named a public-school kindergarten teacher in Pittsburgh, PA. Wiesemann began an organization called Light in my City, which provides solar/hand-crank lanterns with AM/FM/Weather-band radios and a charging port for government provided cell phones. The lanterns are taken under bridges, over railroad tracks and into alleys for those experiencing homelessness.
Care E. Adams, BA '02, BSME '02, named director of race tire engineering & production for Bridgestone Americas Tire Operations (BATO) and Firestone Racing. Adams will oversee the entire race tire production process - from product design and development through manufacturing and management - in support of the Firestone brand's role as sole tire supplier of the NTT IndyCar Series.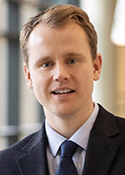 Jason A. Boyd, BSMD '09, named to the medical staff of Salem Regional Medical Center (SRMC) as a fellowship-trained orthopaedic surgeon. Boyd practices at Salem Orthopaedic Surgery in the Orthopaedic Bone & Joint Center at SRMC in Salem. Boyd's special interests include sports medicine, ACL reconstruction, rotator cuff repair and shoulder arthroscopy.
Vishal Chaudhry, MSME '00, named chief data officer, Washington State Health Care Authority (HCA). Chaudhry brings more than 20 years' experience with implementing and improving business processes across the health care, electronics, and automotive industries. He has held health care leadership roles in performance improvement, analytics and innovation, and organization strategy.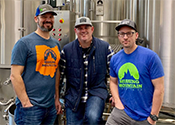 Keith M. McFarlane, BSE '02, is one of the four founders of Missing Mountain Brewing Company, in Cuhayhoga Falls. The year-old company has already established an impressive fan base, thanks in part to technically sound products and a beautiful riverfront taproom.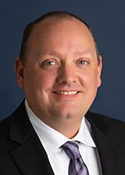 Jeremy M. Sack, BS '08, named partner at TGC Engineering, one of northeast Ohio's leading civil engineering and surveying firms. As partner and senior project manager, Sack oversees the success of all the project managers, expanding the firm's promotional outreach, enhancing employee development and driving future growth. Sack's 18-year career spans the public and private sectors with experience in infrastructure, municipal surveying and engineering, commercial and residential developments and a specialized expertise with utilities.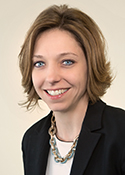 Janet M. Schneider, BA '02, named vice president of human resources at Benjamin Rose Institute on Aging. Schneider joins Benjamin Rose with extensive human resources experience with community-based social service and health agencies. Her leadership in team building, budget planning and project management will strengthen the company's ability to optimize human resource capabilities.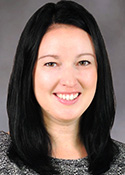 Anna N. Orlando, BS '11, named internal medicine physician, Salem Regional Medical Center. As an internist, Orlando specializes in providing personalized care tailored to meet the unique needs of adults, from the diagnosis and treatment of acute and chronic illnesses to well visits.
Julia G. Radefeld, JD '18, joined the Cleveland office of McDonald Hopkins as an associate in the intellectual property department. Radefeld earned a certificate in Intellectual Property and the CALI Excellence Award for business planning law. McDonald Hopkins is a business advisory and advocacy law firm with locations in Chicago, Cleveland, Columbus, Detroit, Miami, and West Palm Beach.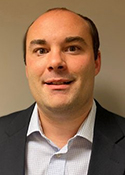 Daniel R. Schrader, MBA '13, named principal at CliftonLarsonAllen. Schrader joined ClintonLarsonAllen in 2010, specializes in tax planning and financial statement compliance for construction and real estate clients.
In Memoriam
Kenneth E. Amos, BA '75 Oct 8, 2019
Stanley P. Aronson, BA '67, JD '69 Sept. 22, 2019
Linda Avers BA '81, Sept. 18, 2019
Diane Ballard BA '80, Aug. 24, 2019
Raymond E. Baltz, MAE '72, Aug. 23, 2019
James E. Bell, BSME '55, Sept. 2, 2019
Robert P. Bennett, Jr. MBA '82, JD '85, Sept. 28, 2019
Lance C. Bergstrom, MSCE '70, Nov. 7, 2019
Mary K. Brady, BSA '91, Oct. 18, 2019
Charles R. Brewer, BSBA '65, Nov. 9, 2019
Walter R. Brigger, BSBA '84, Jan. 19, 2019
Gary W. Brooks, Building Services, Aug. 16, 2019
Ford W. Brunner, III BA '68, Sept. 30, 2019
Ann Butler, BA '53, Oct. 16, 2019
Patrick A. Cabe, BA '66, MA '68 Aug. 13, 2019
Craig A. Carney, MS '79 Aug. 23, 2019
Eva Grace Carrell, BSED '46 Sept. 9, 2018
Neil E. Cassidy BSBA '65 Jan. 19, 2018
Monica M. Collins, Student assistant, BA '15, Oct. 23, 2019
Charles F. Cooley, Oct. 20, 2019
William E. Corrigan, AAS '74, Nov. 13, 2019
Melissa L. Coury, AAS '87, Oct. 21, 2017
Richard J. Culp, BA '76, June 25, 2019
Stephen G. Davis, AAB '83, BSIM '85, Sept. 7, 2019
Marian J. DePue, BSED '49, Nov. 4, 2019
Noel R. Estrella, BS '88, Oct. 20, 2019
Marlene E. Fickes, BSE '90, Sept. 8, 2019
Denise C. Finley, BSE '74, Aug. 13, 2019
Neil P. Frankenhauser, Assistant professor, Art, Sept. 18, 2019
William S. Frey, BSE '71, MSE '76, Aug. 17, 2019
Frank J. Funk, AAS '72, BSIM '92, Jan. 5, 2019
Patrick T. Gannon, Equipment operator, Sept. 11, 2019
Margaret A. Gardner, Sept. 25, 2019
Pearlie A. Gibson, AAS '83, Aug. 13, 2019
C William Goodlet, Jr. BS '71, JD '75 Oct. 12, 2019
Gust Goutras, JD '85, Aug. 28, 2019
Leon R. Graf, BSBA '57, Nov. 1, 2019
Henry G. Guay, MS '61, Sept. 26, 2019
Stanley P. Gustely, BAED '50, Sept. 29, 2019
Larry A. Gwinn, AAS '74, BST '75, Oct. 14, 2018
Terry L. Haines Jr. BA '93, Sept. 8, 2019
Patricia A. Hale, BAED '63, Aug. 11, 2019
William P. Hardman, BAE '78, May 3, 2019
Lori A. Harper, BSE '81, Oct. 5, 2019
Richard R. Herman, MA '71, Nov. 9, 2017
Jerry A. Hershman, MSED '70, Lecturer II, Math Sciences, Oct. 10, 2019
George V. Hodowanec, Prof., UL Archival Services, June 30, 2019
Perry F. Hyatt BSE '71, MSE '77, May 15, 2019
John A. Jones, BSBA '49, Aug. 6, 2019
Donna J. Jones, Typist 2, Oct. 1, 2019
Jerry H. Kaye, BA '63 Oct. 3, 2019
Phillip L. Kenner, JD '65, Oct. 7, 2019
Susan M. Klein, Associate professor, Nursing, Oct. 10, 2019
Evard L. Klock, BSIM '69, Jan. 19, 2019
Eugene A. Krannich, BSCE '53, June 12, 2019
Bradley W. Laird, BA '85 Oct. 23, 2019
Marilyn J. Lehman, BSE '74, MSE '85, Sept. 25, 2019
Hugh N. Lewis, BAGSP '69, April 1, 2019
William J. Liska, AAS '74, Aug. 11, 2019
Barbara N. Marble, BSED '62, June 11, 2018
Joanne Marchione, Associate Professor Emeritus, Nursing, Sept. 6, 2019
Dean R. Markley, BSN '93, Oct. 27, 2019
Jane L. McDermott, BA '70, July 10, 2019
Doug E. Meals, BSIM '90, Sept. 9, 2019
James A. Meiser, BSA '90, Nov. 2, 2019
Debra Michalec, BSE '77, MSE '98, Oct. 13, 2019
Monica A. Moffit, MA '91, Teacher, Center for Child Development, Oct. 12, 2019
Mary V. Moldea, Dec. 23, 2018
Richard K. Montgomery, Sr., BA '60, Nov.9, 2019
Murphy P. Montler, Aug. 30, 2019
Michelle K. Moulin, BFA '10 Sept. 21, 2019
Michael J. Moxie, BSBA '73, Aug. 30, 2019
John R. Mueller, BSA '73, Aug. 15, 2019
Nobuyuki Nakajima, Professor Emeritus, Polymer Sci and Polymer Eng., Sept. 19, 2019
Terry C. Neubert, BS '69 Aug. 15, 2019
Paul G. Nutter, Aug. 21, 2019
Darlene E. Odar BA '74, JD '80 Sept. 23, 2019
Clair W. Overholt, BSIM '51, Oct. 9, 2018
Paul W. Owens, BSIM '70, Oct. 22, 2019
Nancy Tunnell, Parker, BSED '58, Oct. 4, 2019
William B. Peverall AAS '85, BS '90, Oct. 18, 2019
Margaret Phillips, Athletics claims coordinator, Sept. 8, 2019
Brian M. Pierce, JD '94, Assistant professor, Politica Science, Oct. 25, 2019
James V. Puperi, MAED '71, Nov. 17, 2019
Teresa Quartarella, BA '80, Aug. 10, 2019
Ted A. Randles, BAE '70, Sept. 1, 2019
Carabeth Richardson, BSED '58, MSE '76, Sept. 6, 2019
Robert W. Robinson, BSIM '72 Sept. 3, 2019
Marion A. Royse, MBA '71, Oct. 8, 2019
Daisy Salem, BSED '53, Aug. 30, 2019
Jeffrey W. Saracsan, MS '70, Nov. 9, 2019
Cheryl A. Schoffman, BSE '70, Aug. 22, 2019
Ian P. Schwarber, BA '13, Resource Dir., Center for Experiential Learning, Sept. 17, 2019
Joseph T. Sereno, BSBA '59 Oct. 11, 2019
Alice E. Shade, Aug. 8, 2019
Floyd R. Shambaugh, BSIM '76, Sept. 11, 2019
Michael P. Sherrin, BA '91, Oct. 29, 2019
Joseph R. Skelton, JD '74, Nov. 16, 2019
Theresa A. Slinger, BA '77, BSN '77 June 1, 2019
Dean E. Smith BSBA '54, JD '72, Lecturer, Inst. Of Life-Span Dev. and Gerontology, Oct. 15, 2019
Albert R. Sole, BST '74, Lecturer III, Business technology, Nov. 8, 2019
Charles M. Speicher, BA '53,Aug. 21, 2019
Karl H. Starks, Jr., BSEE '50, MBA '64, Oct. 26, 2019
Sheila Ann Sternecker, AAS '76, BSBA '81, Counselor, Small Bus. Dev. Center, Sept. 27, 2019
Alan R. Stevenor, BSBA '89, March 18, 2019
Ruth L. Stoddard, BAED '39, July 2, 2019
Esta Joyce Stout, BSED '61, Oct. 21, 2019
Williard F. Striver, Jr., BSBAM '50, April 11, 2019
T Robert Suthers, BSE '73, Sept. 28, 2019
Esther L. Tass, BA '80, Aug. 24, 2019
Gertraud M. Tedesco, BFA '87, BA '92, Nov. 7, 2019
David H. Timmerman, Associate Professor Emeritus, Civil Engineering, Oct. 28, 2019
Gregg L. Townsend, BSE '89, Sept. 16, 2019
Carl E.Trewiler, MS '65, PHD '66 Nov 9, 2019
John C. Vargo BSED '70, MSE '85, Aug. 16, 2019
Thomas M. Vogel, BAE '70, Sept. 28, 2019
Edwin E. Wagner, Professor, Emeritus, Psychology, Oct. 19, 2018
James E. Walton, MA '73, PHD '78, Aug. 15, 2019
Robert B. Watts, BSBA '52, Aug. 18, 2019
C. Richard Weaver, BS '42, Oct. 13, 2019
Sandra E. Whitmore, AAS '66, BAED '72, MST '74, Aug. 18, 2019
Cliff P. Wincki, BSBA '83, Oct. 5, 2019
Mary B. Wolfman, Jan. 18, 2019
Marilyn D. Woodling, Nov. 4, 2019
Thomas D. Wright, BSBAF '59, Oct. 12, 2019
Olga Yogmour, BAED '59, Oct. 16, 2019
Thomas G. Zogakis, MS '64, June 23, 2019
In other News
Crain's Cleveland Business has selected the honorees of the Forty Under 40 2019 Awards. Recipients are entrepreneurs, professionals, activists, public servants and problem-solvers. All are engaged in helping others and bettering the community. UA graduates among the honorees:
Tyler T. Allchin, MPA '12, JD '12 – BioEnterprise Corp.
Tracy Signet Francis, JD '06 – Porter Wright Morris & Arthur LLP
Stacy Gardner-Buckshaw, MPA '03, PhD '07 – NEOMED
David H. Hamilton, BA '07 – Summit County Council
James J. Hardy, BS '06 – City of Akron
The Torchbearers Class of 2020 was just announced, and among the 40 emerging leaders from greater Akron chosen to participate, 12 are UA graduates:
Jesse J. Beal, BBA '16 – Westfield Bank
EbaNee N. Bond, BSME '18 – The University of Akron Research Foundation
Pamela S. Bennett, BA '12 – Summit County Juvenile Court
Dioswal P. Cook, BA '14 – The University of Akron Office of Academic Affairs
Lindsay L. Hailer, MBA '18 – Peoples Bank
Aiesha L. Motley, BS '03, MAED '05 – The University of Akron Office of Multicultural Development
Nathan D. Ollish, BA '07 – Impel Wealth Management
Jaclyn A. Palumbo, BA '11, JD '14 – Palumbo Law Office, LLC
Shelby L. Ranier, MT '15, JD '16 – Brouse McDowell
Jillian G. Roth, BSEM '16 – Goodyear Tire & Rubber Co.

Hello, Future Zip!
LeeAnn Marhevsky, MFA '14 and husband, Dan Arminavage, welcomed son, Archie, on July 2, 2019. LeeAnn, Dan and Archie reside in Pittsburgh, PA.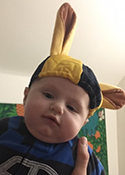 ---
Also see
Akron E-Magazine home
Class Notes & In Memoriam
The University of Akron
Alumni Association
NEW! Shop the Alumni Store
---
Would you like to share some news?
Send us a note through Post your Pride and we'll include it for the next edition!
E-mail archives
---