Akron e-Magazine
Dec. 2018
Call for submissions: 'Hail We Akron'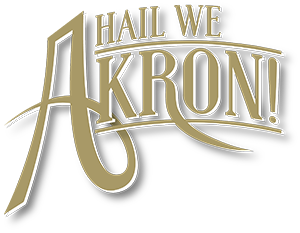 As UA nears its 150th anniversary, we need you to help us write our story.
We're giving a voice to those who worked, studied and made memories here — from students, faculty and staff to sports fans and concertgoers, the employers of graduates and the vendors of goods and services. Your story will be considered for inclusion in the commemorative coffee-table book and paperback versions that will be published during UA's 150th anniversary celebration in 2020.
Submit your memory by Jan. 31, 2019
and receive a digital discount of 15% off for the online UA Alum Store or UA press store.
---
Zips Men's Soccer ranked second in final postseason national polls
The men's soccer team capped a memorable 2018 campaign, one which saw the Zips earn an NCAA runner-up finish, ranking second nationally across three major postseason polls.
The Zips were rated second in the final United Soccer Coaches poll, including receiving a pair of first-place votes. Akron also garnered No. 2 ratings by
College Soccer News
and
TopDrawerSoccer.com
.
The Zips will have high hopes for 2019 as Akron is set to return eight starters from a squad that capped the campaign with a 15-7-2 mark and advanced to the College Cup for the sixth time in program history.
---
Tom Arth is new head football coach
Former NFL quarterback and Ohio native
Tom Arth
has been named the Zips' head football coach, pending approval by the Board of Trustees.
"We are excited to welcome Tom Arth to The University of Akron," Director of Athletics
Larry Williams
said. "Tom's experience in leading two programs, his ties to Northeast Ohio, his tremendous football IQ, and his passion for developing student-athletes for their future endeavors made him the perfect candidate to elevate our program."
The hiring comes after
UA announced on Dec. 2
that
Terry Bowden
would not return to lead the Zips football program in 2019.
---
Christy Mitchell has been named women's lacrosse coach
Mitchell joins UA after six seasons at Walsh University. She pioneered its program, guiding Walsh to more than 35 wins with players from seven different states.
"We are excited to welcome Christy Mitchell to The University of Akron," says
Larry Williams
, director of athletics. "Christy has already proven ability in initiating lacrosse programs at several institutions. Her connections across Ohio and her knowledge of high school lacrosse will help her as she sets up our program, leads the Zips through their inaugural season and builds a solid foundation for success."
---
Army ROTC celebrates 100 years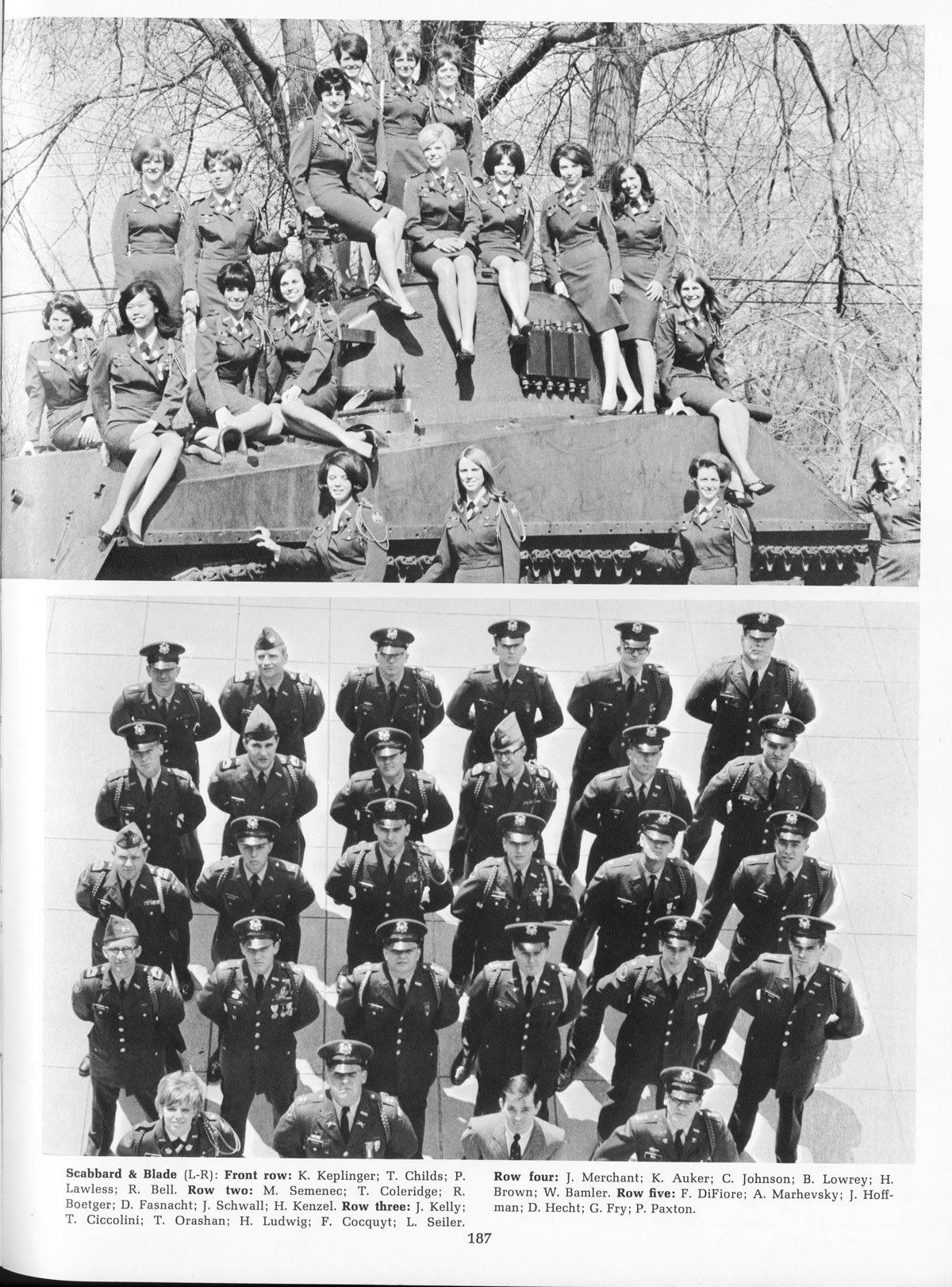 In 1918, just a month after the end of the First World War, UA President
Dr. Parke Kolbe
and the Board of Trustees applied to the U.S. Department of War to establish a reserved officers' training corps unit at the University. The following year, the Board approved a resolution to agree to the mandates and responsibilities set by the War Department in order to maintain its new ROTC program.
As seen in this page from UA's 1963 yearbook, The Tel-Buch, women were able to hold auxiliary roles in Akron ROTC. It wasn't until 1970 when women were allowed to fully participate in Akron ROTC.
---
Alumni online store features new Zippy calendar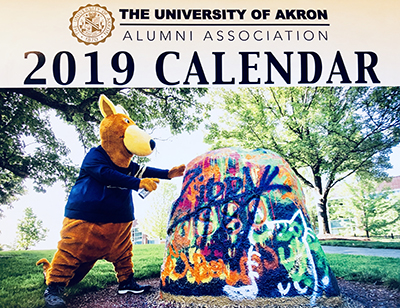 The Alumni Association is launching its first annual Zippy Calendar for the 2019 year! The calendar features everyone's favorite mascot in her favorite areas of the UA campus, and around town.
From Zippy and the Wingfoot Three, (a member of the Goodyear blimp family) to joining the Women's Swimming and Diving team, the calendar is a must-have for any fan of Zippy!
Best of all, proceeds benefit scholarships for UA students. Calendars are $20.19 and can be purchased online or by calling the Alumni Office at 330-972-7270.
---
E.J. Thomas Hall welcomes PNC as a 2018/2019 corporate season sponsor

Support from PNC will help Thomas Hall and UA continue to provide quality fine arts programming to students and the community and will enhance PNC's presence on campus as our official financial services provider.
"We believe in the power of the arts to educate and enlighten individuals, and to bring the community together in unique ways," said
Kevin Thompson
, PNC regional president for Akron. "At E.J. Thomas Hall, UA students can hone their craft and local residents can enjoy a variety of arts performances. It's a true staple of the community."
---
Fall commencement celebrates more than 1,100 grads
The two ceremonies, delivered by
Interim President John C. Green
on Dec. 15, celebrated a total of 1,150 degree candidates from 16 states and 19 countries.
This group includes 57 candidates for doctorate degrees, 31 for Juris Doctor degrees, 176 for master's degrees, 766 for bachelor's degrees, and 120 candidates for associate degrees.
These graduates join more than 177,000 UA alumni worldwide!