Sept. 2019
Dr. Gary L. Miller set to lead new era as University's 18th President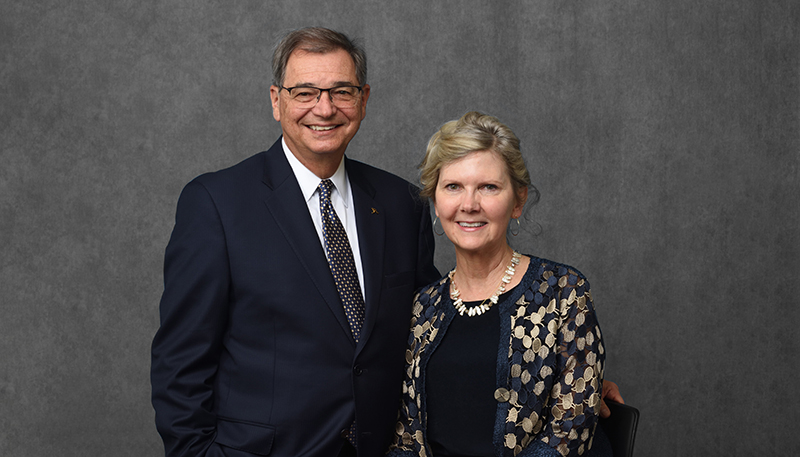 Dr. Miller, along with his wife, Georgia Nix Miller, comes to Akron from the University of Wisconsin-Green Bay, where he served as chancellor.

Dr. Miller assumes the UA presidency Oct. 1.

"We are extremely excited about becoming part of this distinctive and important university and its beautiful and welcoming community," Dr. Miller said in initial remarks. He added that UA's faculty and staff, commitment to student success, diverse academic portfolio and depth of research position the institution for continued excellence. "The University's long history of research and innovation and a 150-year partnership with a great American city provide a firm foundation for the future."


---
Alumni and friends prepare for Homecoming 2019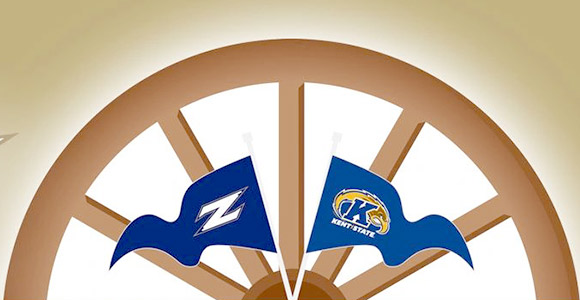 A weekend of excitement and fun awaits University of Akron family and friends planning to attend "Homecoming and Family Weekend" on Oct. 12-13. For the first time, the University is bringing together two previously separate events, creating a broader range of activities and programming.

"Homecoming is such an important tradition everywhere, and to combine efforts with Parent and Family Weekend really lets us reach our UA family in a big way," said Willy Kollman, assistant vice president for Alumni Relations. "Playing our rival Kent State in football only sweetens the deal."
---
Zips alums establish Cline Athletics Leadership Academy
Collegiate athletics teaches the fundamentals of leadership: discipline, focus and planning — benefiting student-athletes long after the game ends. Through the generosity of UA alumni Keith A. Jr. and Stephanie L. Cline, Zips athletes will learn these fundamentals more directly through the Keith A. Jr. and Stephanie L. Cline Athletics Leadership Academy."

The Clines have committed $1.25 million in establishing the academy, which will begin operations later this academic year. It will focus on equipping student-athletes with the skills needed to achieve success both during and after their collegiate careers. The academy, through the Department of Athletics, will partner with academic units across campus to offer experiential learning opportunities, as well as year-round opportunities for advancement in five key areas: leadership training, career development, community engagement, personal enrichment, and letterwinner engagement.
---
Hospital executive William Considine talks leadership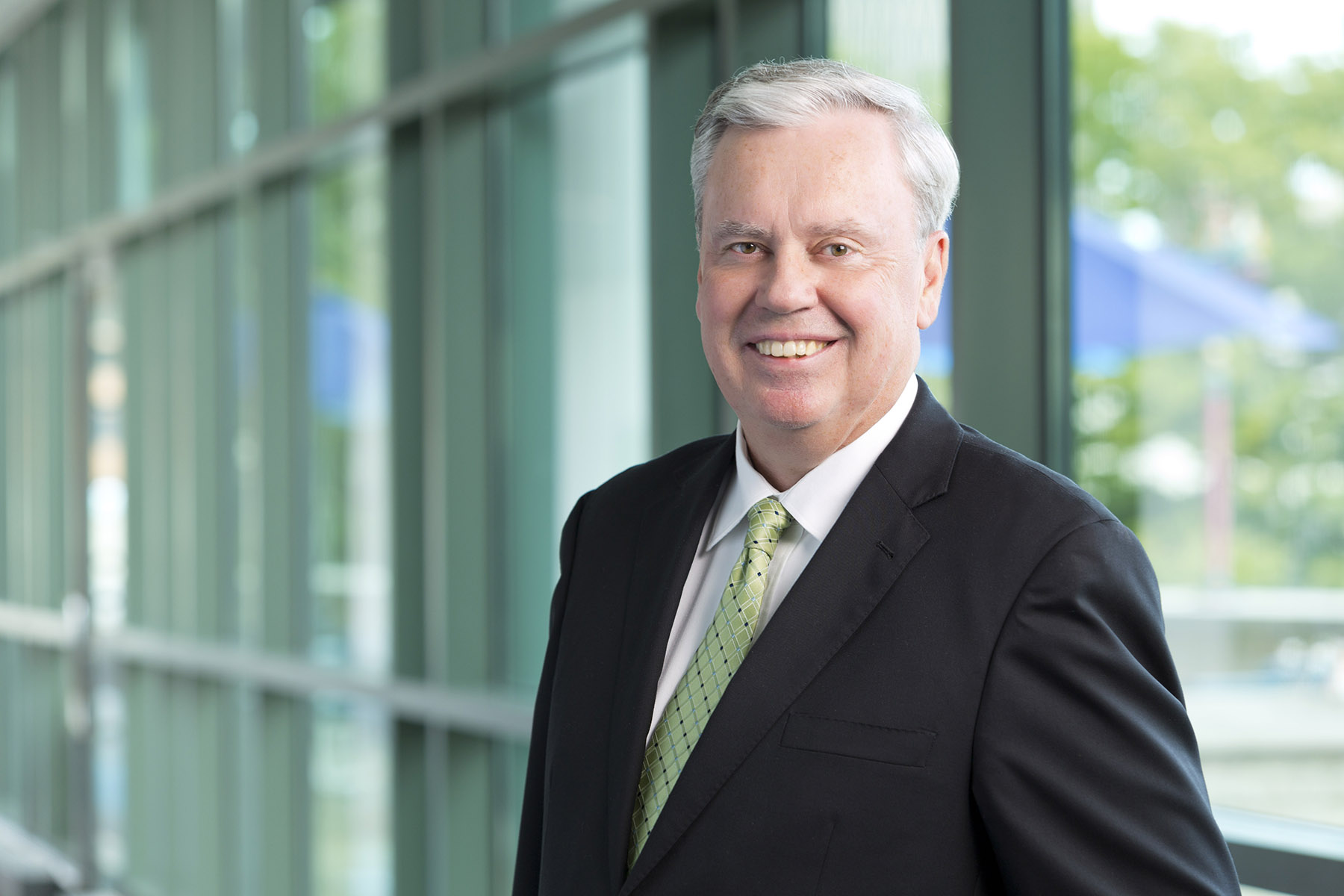 William Considine, CEO emeritus of Akron Children's Hospital, focused on the essential qualities of leadership in the keynote address of the Mr. John R. and Dr. Sarah A. Adams Williams Honors College Speaker Series in August.

The annual series, which is presented for Williams Honors College scholars, drew more than 300 students, faculty and community leaders to the E.J. Thomas Performing Arts Hall event.

Considine, a 1969 UA alumnus and dedicated UA supporter, shared his insights from a 40-year career dedicated to improving pediatric care and the quality of life for children and families. The Akron native and community leader read excerpts from his 2017 book, "Leadership."

The lectureship is sponsored by UA alumni John R. and Sarah A. Adams.


John is the founder and principal of successful wealth management team Adams, Gut & Associates of Northwestern Mutual in Akron. He is a 1988 UA alumnus with a bachelor's degree in business administration.

Dr. Sarah Adams graduated in 1989 with a bachelor's degree in natural sciences and chemistry from UA. She earned her medical degree from the University of Cincinnati in 1993 and now serves as an associate clinical professional at NEOMED. She also is a Fellow and Executive Board member of the Ohio Chapter of the American Academy of Pediatrics (AAP).



---
Anthony J. Alexander Professional Development Center hosts grand opening

The 11,850-square-foot center will serve as a one-stop training spot for students in the College of Business Administration (CBA). The building has a singular focus that is highly supported by the Northeast Ohio business community: developing business students into confident young professionals and future star employees.

The business community believes so strongly in the delivery of student professional development that 280 donors provided funding for the $5.45 million building. The center and its initiatives arose in response to advice from the CBA Advancement Council and departmental advisory boards consisting of more than 270 business executives from throughout the region.

Alexander is a UA graduate and former executive at FirstEnergy Corp.
---
Gary and Pamela Williams honored with philanthropy award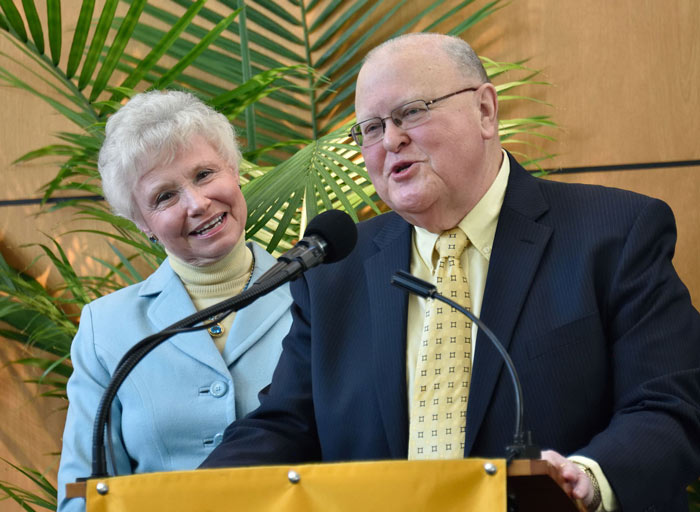 Through medicine, education, giving and service, distinguished UA alumni Drs. Gary B. and Pamela S. Williams have for more than 40 years made a profound difference in the lives of people throughout Northeast Ohio.

The Akron couple will be honored for their generosity Nov. 1 at the 2019 National Philanthropy Day ceremonies sponsored by the Ohio chapter of the Association of Fundraising Professionals. The Williamses will receive the Outstanding Philanthropist Award.

Nominated by the University, as well as other community organizations, the Williamses are receiving this recognition as a tremendous thank you for their service and dedication to the University community.

---
Goodyear CEO keynotes Lecture Forum

Goodyear Chairman, CEO and President Richard J. Kramer, chairman, CEO and president of The Goodyear Tire & Rubber Co., led a roundtable discussion with students Sept. 17, sharing his advice on succeeding in business in an ever-changing climate. His remarks were part of the annual Goodyear Executive Leadership Forum series, hosted by the CBA.

Kramer, who joined the tire industry leader in 2000, spoke to more than 300 faculty, students and community leaders in the Jean Hower Taber Student Union. "Success is, when you're in the job, having an impact and leaving an impression for others to follow," he said.

The speaker series, sponsored by Goodyear and inaugurated in 1981, brings national and international leaders, decision-makers and thought leaders to campus to share ideas and strategies with the UA community. Past speakers have included leaders from such organizations as the Penske Corp., The Charles Schwab Corp., FirstEnergy and The J.M. Smucker Co.
---
UA, Cleveland Clinic partners with Akron Esports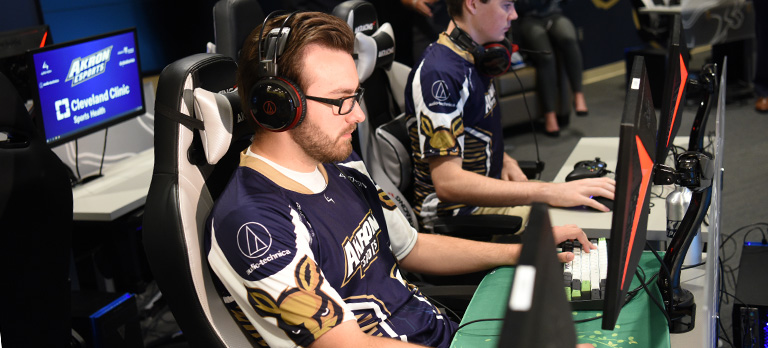 Cleveland Clinic Sports Health will serve as the exclusive health care provider for the Akron Esports varsity team.

Through the partnership, the student players will also participate in a collaborative research effort outlining the effective and comprehensive care of esports athletes. Esports players will also have access to personalized nutrition plans and consultation through the clinic's Express Care Virtual Visit platform.

The University was one of the first schools in the nation to form a varsity esports program. The program, open to all students, offers a range of scholarship support as well as other academic support opportunities.
---
Cummings Center unveils Native American artifacts collection from Oelschlagers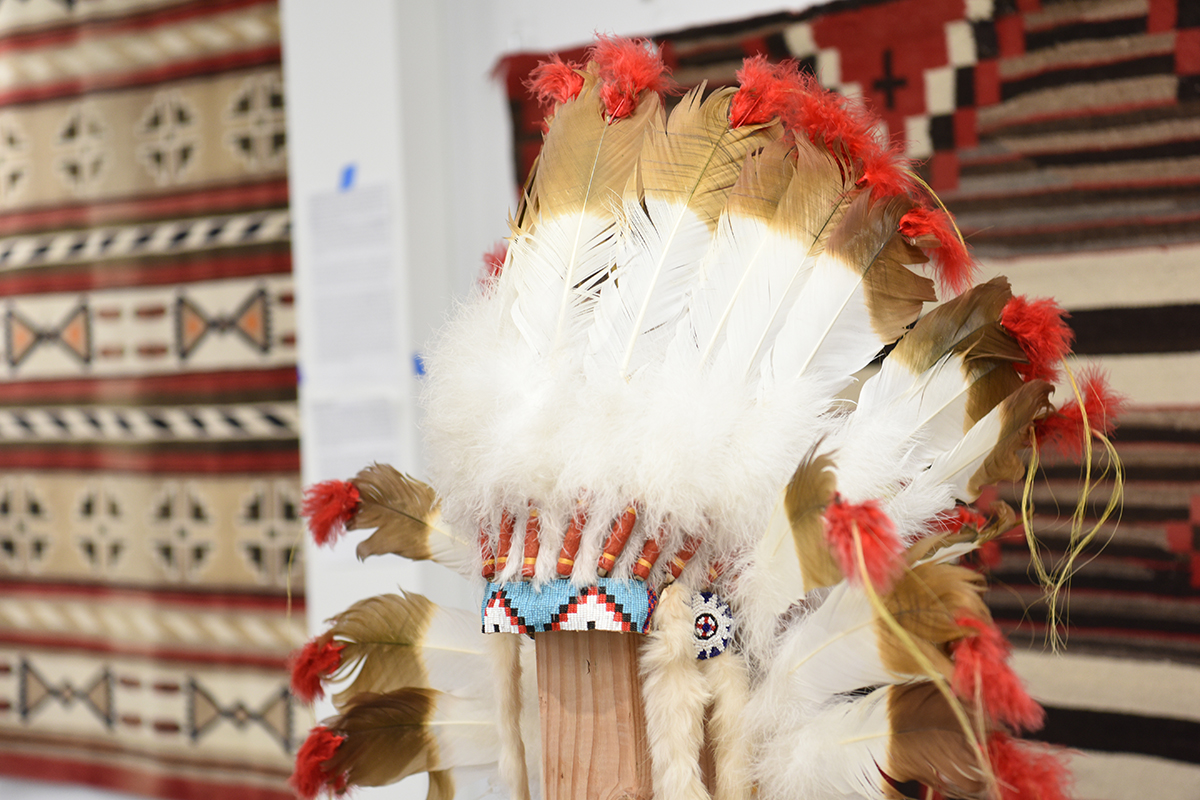 James and Vanita Oelschlager's outstanding collection of Native American artifacts now has a home on the UA campus. The distinguished UA benefactors led a Sept. 12 unveiling of the Drs. Nicholas and Dorothy Cummings Center for the History of Psychology Institute for Human Science and Culture (IHSC). This institute features the Oak Native American Museum, which will display historic artifacts on loan from the Oelschlager's dynamic collection.

The Oelschlagers committed $5M to establish the Oak Native American Gallery. For more than 20 years, Jim has collected Native American artifacts, previously loaning them to the center to assist in educating others while honoring the history of this rich culture.

The IHSC mission is to explore the human condition through document/object-based, experiential education in arts, humanities and science. It will offer courses, workshops and other innovative programming on the IHSC collections as well as an 18-credit-hour certificate in museums and archives.
---
Upcoming Events

See everything for Zips Athletics and E.J. Thomas Performing Arts Hall.



See Sept. 2019 class notes
---
Also see
Akron E-Magazine home
Class Notes & In Memoriam
The University of Akron
Alumni Association
NEW! Shop the Alumni Store
---
Would you like to share some news?
Send us a note through Post your Pride and we'll include it for the next edition!
E-mail archives
---