AKRON E-MAGAZINE
June 2019
Fisher Sales Institute celebrates 25 years of excellence
Alumni, faculty, current students and friends gathered in a festive reunion recently to honor the Fisher Institute for Professional Selling, as it reached its 25th anniversary. The May 2019 gala celebration recognized the generosity of Institute founders
Diane
and her husband, (the late)
Ronald Fisher
(CBA '77).
The Institute immerses students in a culture of sales and negotiation strategies, using role-play and other studio simulation strategies. With facilities used by companies throughout the region, the institute arduously prepares students' career-ready skills as they prepare for professional marketing endeavors.
The May 17 event drew friends and colleagues of the Fishers from throughout the Northeast Ohio region, and highlighted the Institute's impact during the past 25 years.
Several faculty and community leaders shared their personal observations on the Institute's role in strengthening sales and marketing education.
Among the presenters were CBA Marketing Department chairperson
Dr. Deborah Owens
,
David Payne
('85, '86), director of the Fisher Institute,
Dr. Jon Hawes
, founding director of the Institute,
Matthew Kaulig
('96) executive chairman and founder, Leaf Home Solutions and executive chairman, The Kaulig Companies, and
Craig Dilworth
, student president, Fisher Sales Society.
---
Women's Committee gift supports CyberSecurity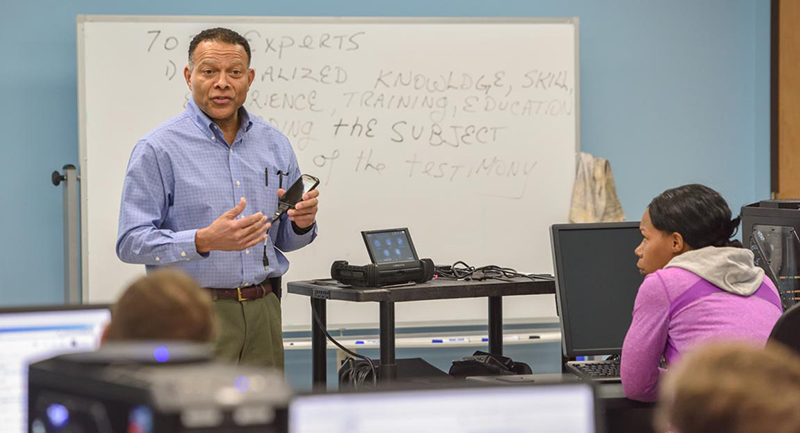 The UA Women's Committee recently awarded $12,000 to aid the University's cybersecurity efforts strengthening knowledge, skills and abilities in the cybersecurity workforce. Housed in the Department of Business and Information Technology, the cybersecurity program teaches ways and methods of protecting manufacturing information systems by building an Industrial Control System (ICS) Testbed.
The R.C. Musson and Katharine M. Musson Charitable Foundation
ICS Testbed development program will aid Ohio manufacturing, Ohio's largest economic industry, to fill high-demand jobs and secure the state's public and private infrastructures.
Industrial control systems use networking technologies to enhance productivity and reduce costs. In 2017, the average organizational cost to a U.S. business after a data breach was approximately $7.3 million, according to The Ponemon Institute.
More on the Ohio Cyber Range
---
92% placement rate for 2018 graduates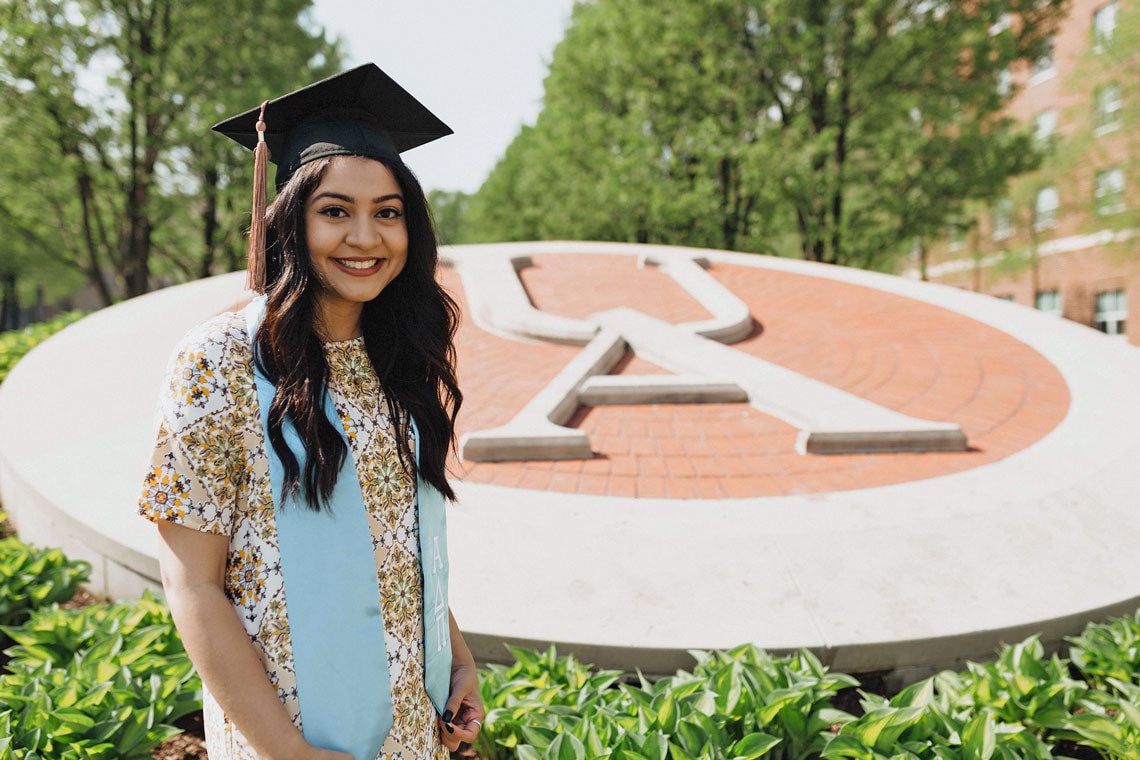 Today's college students (and their parents) have high expectations when it comes to landing a job after graduation. Career readiness has long been a tradition of The University of Akron, and the outcomes reflect that commitment: 92% of spring 2018 graduates who earned an undergraduate degree reported they were employed or continuing their education within six months of graduating.
That's well above the 2017 national overall placement rate of 81%, according to the latest data from the National Association of Colleges and Employers (NACE).
Keep reading
---
Alumnae honored with Elizabeth Buchtel Award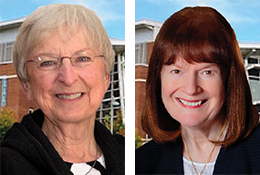 University of Akron alumnae
Barbara Gillette
, on the left, and
Joanne Rohrer
were honored with the Elizabeth R. Buchtel Award by the UA Foundation Stewardship Committee during May ceremonies on campus. Each year outstanding recipients are selected because of their leadership in philanthropy on behalf of UA, as well as their mentorship and involvement with other women.
Gillette, ('86) and Rohrer ('83), were feted for their longstanding commitment to the University's mission of support to students.
Gillette, ('86), is a decorated studio artist who creates pastel paintings, is a former member of the College of Fine & Applied Arts Advancement Council. She is a strong supporter of the John C. and Barbara Gillette Study of the Arts Abroad and Academic Scholarship Fund. Rohrer has been a member of the College of Business Administration Advancement Council and Finance Advisory Board. Along with her husband, John, she has been a dynamic leader in the establishment of the CBA's Professional Development Center.
UA students
Kellie Lockemer
and
Colin Wilson
received the 2019 Elizabeth Buchtel Student Awards, which recognizes students displaying selfless concern for others by sharing their time and resources with the community. Kellie is a fifth-year senior in the Williams Honor College, pursuing a double major in social work and philosophy. Colin, also a Williams Honor College senior, is pursuing a bachelor's degree in biomedical engineering.
---
Board of Trustees adopts Goal Statement to guide work in coming years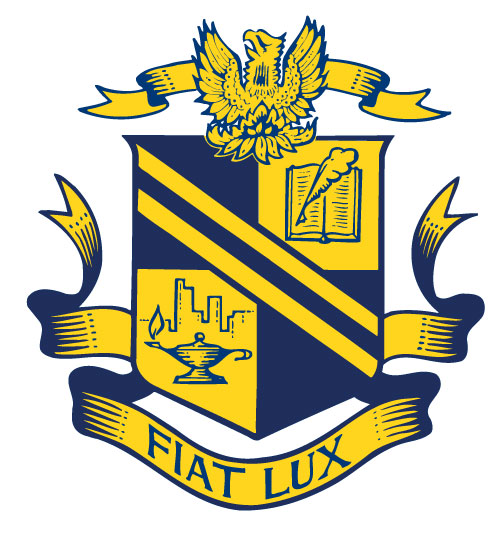 As the University works to achieve sustainable financial stability within the next three to five years, the Board has asked the president and the administration, in conjunction with the entire University community, to develop a strategic plan to achieve this goal.
Essential components include stable and committed leadership on all levels; attracting, retaining, and graduating students into productive careers; increasing the perception of UA as a university of distinction and choice; focusing research in areas of strength and opportunity; working closely with leaders in business, community and government to strengthen our local economy; and significantly increase donations, including gifts for student scholarships and endowed chairs.
---
After national title, Esports prepares summer campers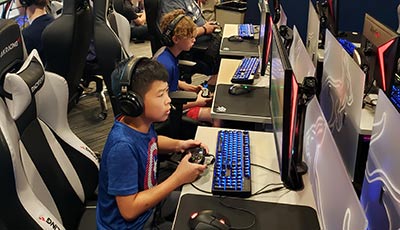 On the heels of its first-ever national championship, the UA Esports program is hosting its inaugural summer camp for middle and high schools students, July 8-26. Offered in three five-day sessions, it is a spinoff of its new Zips Esports championship-winning program for college students.
The University's varsity Rocket League gamers won a championship for Akron after competing in April in the NCAA Final Four Fan Fest at the Minneapolis Convention Center in Minnesota. Rocket League is a vehicular action soccer game. Three players control rocket-powered cars to hit a ball into an opponent's goal to score points, much like traditional soccer.
The July summer camp is for gamers of varying experience levels and is designed to give them exposure to the collegiate esports experience. Members of UA's esports varsity teams will analyze campers' gaming and offer individual coaching, as well as lead team-building experiences.
See camp details
---
UA Centenarian Alumnae, Zippy benefactor celebrates birthday milestone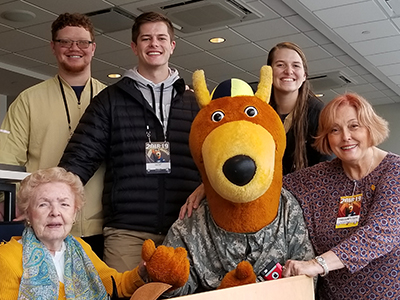 So, what's a suitable birthday gift for someone 103 years old? University of Akron alumna
Phyllis Berry
, seated at lower left, will celebrate the achievement June 19 with best wishes and smiles of family and appreciative friends. Mrs. Berry's lifetime of friendship, community engagement, kindness and philanthropy returns to her many times over as acquaintances gather to wish her continued happiness.
Mrs. Berry established The James R. and Phyllis C. Berry "Zippy" Endowed Scholarship in 2018. The scholarship supports students portraying Zippy, the University's beloved mascot. A devoted UA alumna since her 1939 graduation with a bachelor's of science degree in English, Mrs. Berry taught in the Mantua school system. She joined the UA Women's Committee in 1964 and has served a number of other charitable organizations as well, including Akron Children's Hospital.
Happy Birthday, Mrs. Berry!
---
All roads lead home…. UA Homecoming Weekend Oct. 11-13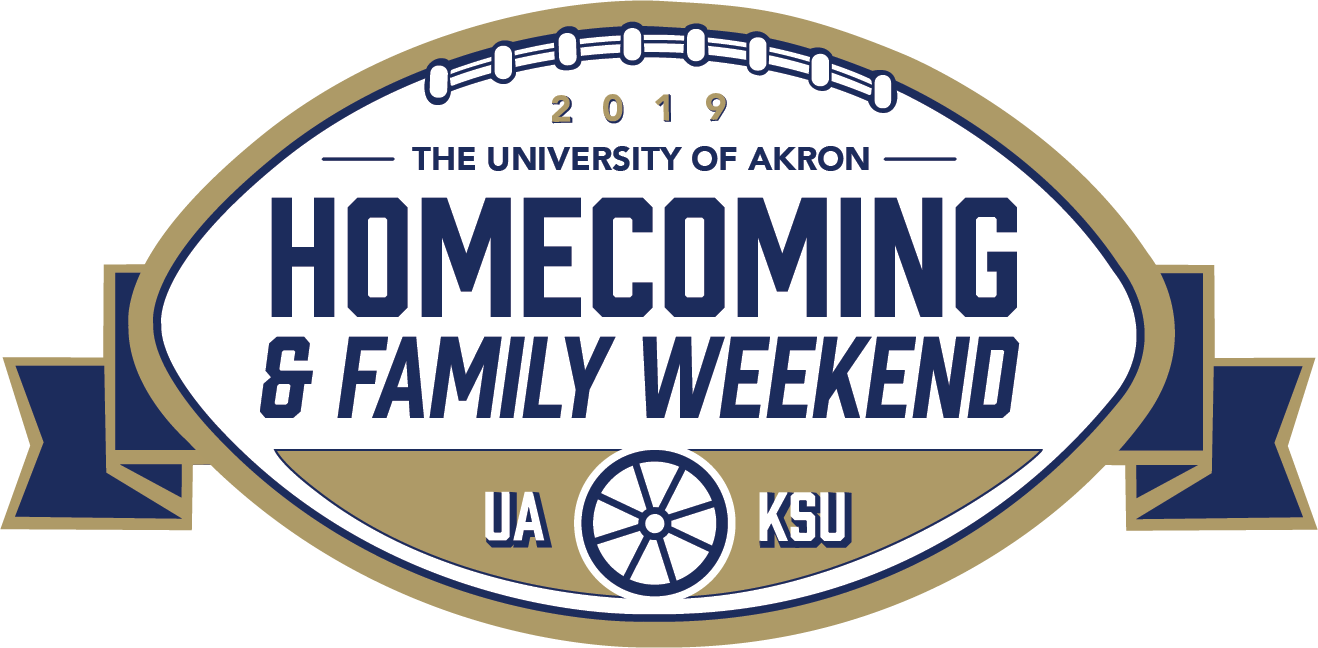 While success takes Zips alumni far and wide, the annual road home is always wide and welcoming. Homecoming 2019 promises a wide array of events for alumni, their families, and friends during Oct. 11-13 events on campus. Homecoming and Family Weekend are united, featuring activities not just for parents but for younger siblings of UA students as well, including a carnival, pumpkin painting, bingo and a range of service projects.
Saturday, Oct. 12 kicks off with the UA Homecoming 5K at 8 a.m. Race options include the UA 5K and 1 Mile Homecoming Run/Walk. Race Day gives way to football as the Zips take on arch rival Kent State at 3:30 p.m. at InfoCision Stadium.
---
UA graduation celebrates goals achieved, new challenges to conquer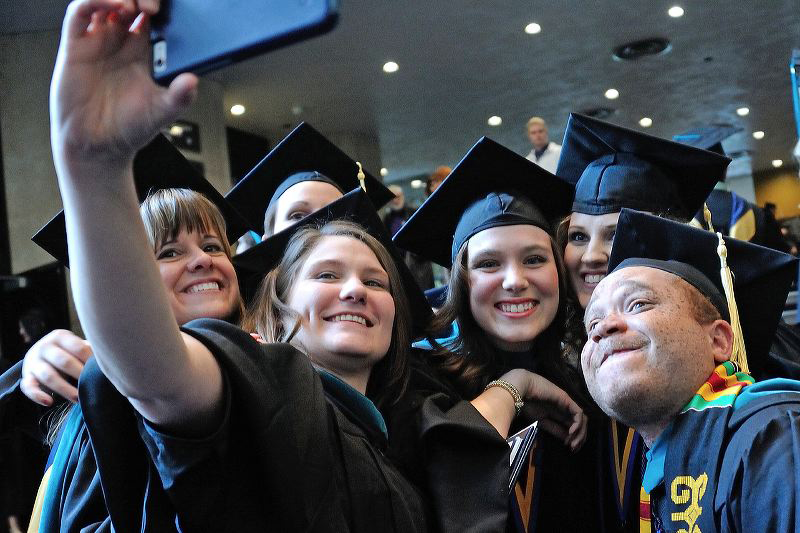 More than 2,600 newly-minted University of Akron graduates now take their place among the professional and civic ranks after three-days of ceremonies May 10-12.
Families, friends and well-wishers gathered as 2,662 graduates from 34 states and 31 countries saw years of hard work, emotion and likely a few tears, culminate in a collegiate degree. Each ceremony featured a student speaker broadly summarizing the thoughts of classmates as they prepared to leave UA and accept leadership in other arenas.
More on the graduates
---
Upcoming Events
See everything for
Zips Athletics
and
E.J. Thomas Hall
.
---
Also see
Akron E-Magazine home
Class Notes & In Memoriam
The University of Akron
Alumni Association
NEW! Shop the Alumni Store
---
Would you like to share some news?
Send us a note through Post your Pride and we'll include it for the next edition!
E-mail archives
---