Advancement Division promotes three
Lawrence J. Burns, vice president of Advancement, recently announced the following changes in the Advancement Division, effective immediately: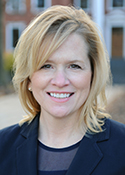 Kimberly K. Cole '93, '95 has been named interim associate vice president of Development and executive director of The University of Akron Foundation. With UA for more than 17 years, Cole will oversee and lead all aspects of Development and the Foundation.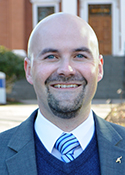 Matthew P. Akers, PhD, '00 has been named director of Government Relations and assistant director of the Ray C. Bliss Institute of Applied Politics. In his new role, he will serve as a key contact and communicate regularly with local, state, and federal officials regarding the University's mission, achievements, and activities and will work with University leadership to develop and advance UA's legislative agenda. Akers also will work to strengthen and expand the Bliss program, including its regional and national brand and geographical presence. In addition, he will teach courses in political science or other disciplines within the Buchtel College of Arts and Sciences.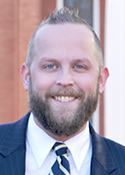 William R. "Willy" Kollman '08, '10 has been named director of Alumni Relations, responsible for building strong relationships with alumni, developing strategies and programs to increase alumni engagement and student recruitment, and cultivating a network of alumni volunteers to engage with UA's student success initiatives.
---
Also see
Akron E-Magazine home
Class Notes & In Memoriam
The University of Akron
Alumni Association
---
Would you like to share some news?
Send us a note through Post your Pride and we'll include it for the next edition!
E-mail archives
---