April/May 2014 class notes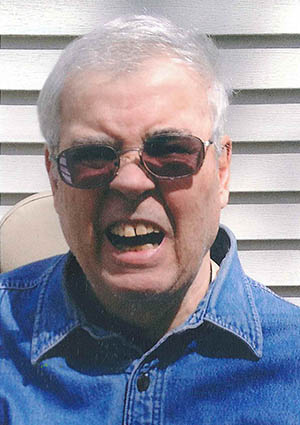 Barney L. Ellis, BSIM '66, is one of just 15 sports officials from around the state who will be inducted into the Ohio High School Athletic Association Hall of Fame in Columbus on June 14. In addition to his many years as a sports official, Ellis served as a part-time instructor for a sports officiating class at UA for more than two decades. Contact him at ssheetz@neo.rr.com.
Deborah L. Cook, BA '74, JD '78, judge of the U.S. Court of Appeals for the 6th Circuit, was named the 2014 recipient of the Akron Bar Association's Judicial Pioneer Award. Cook was the first and only woman from Summit County to be a justice of the Ohio Supreme Court and the U.S. Court of Appeals 6th Circuit.
Teresa Strong Good, BA '74, MS '78, is serving as president of The University of Akron Women's Committee.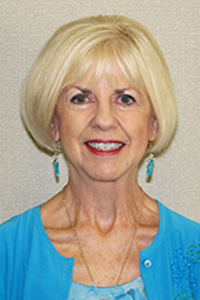 Kathy Weigand, BA '79, corporate director of nutrition services for Consulate Health Care, has been named chair-elect for Dietetics in Health Care Communities, a dietetic practice group of the Academy of Nutrition and Dietetics.


Alumni (l-r) Richard L. Morris, AAS '78; Fred F. Friedl, BSCE '77; Terry A. Gill, BSIM '77; Timothy R. Breiding, BSIM '77; and Dennis M. Adkison, AAS '75, BSIM '79, held their own mini-reunion with a trip to Lake Tahoe on St. Patrick's Day.
John C. Easton, MA '86, will retire this summer after 10 years as service director for the city of Wadsworth, Ohio.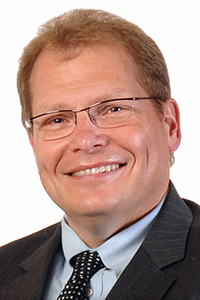 Paul L. Jackson, BS '85, JD '88, has been named a 2014 Ohio Super Lawyer by Ohio Super Lawyers Magazine. He is a partner at Roetzel & Andress, LPA, in Akron.
Fred P. Pestello, MA '81, PhD '85, was named president of Saint Louis University. Pestello will be the first permanent lay president in the Jesuit school's 196-year history.
James A. Stonkus, BS '85, was named executive director of the Barberton Community Foundation and began his new duties March 17.
Elinore Marsh Stormer, JD '82, Summit County probate judge, is the recipient of the first annual Spirit Award from Stewart's Caring Place, given in recognition of her commitment and service to the community. Stormer will receive the award July 19 at the 11th annual Butterfly Gala to benefit Stewart's Caring Place.
Joseph D. Walter, MBA '85, received a lifetime achievement award at the Tire Technology International 2014 awards ceremony in Cologne, Germany.
Douglas D. Zook Jr., AAS '80, BA '80, is the new fire chief for University Heights, Ohio. Zook began his career with the East Cleveland Fire Department in 1988, becoming chief before moving to the University Heights Fire Department.
John O. Cook, AAB '90, has been promoted to new business/digital sales manager at WDIV-TV in Detroit. Cook joined the WDIV team in 2012 as new business specialist and most recently served as account executive.
Jason M. Keith, BS '95, was named dean of Mississippi State University's Bagley College of Engineering on March 1, 2014. Keith joined MSU three years ago as director of chemical engineering and has directed the MSU Energy Institute for the last seven months.
Joseph W. Mulpas, BS '94, joined NiSource Inc. as a vice president in the corporation's Finance Department.
Peter Michael Schmeida, BS '98, MA '00, corporate manager–stewardship at the Oatey Co. in Cleveland, has been elected chairman of Committee E60 on Sustainability by ASTM International.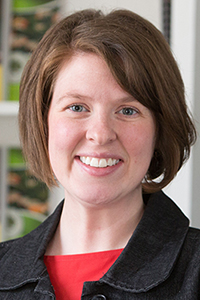 Megan O'Leary Buda, MAED '07, assistant director of residential life (and formerly director of student conduct) at Quinnipiac University in Hamden, Conn., is the inaugural recipient of the Felice Dublon Award, sponsored by the Association for Student Conduct Administration.
Robert T. Lehr, BA '08, recently accepted the position of gallery coordinator for Summit Artspace.
John Daniel Mismas, JD '03, recently won the largest jury award for an asbestos case in Ohio history, totaling $27.5 million.
Julie Ann Schafer, MBA '02, JD '02, is a newly elected Akron Municipal Court Judge.
Kevin C. Tolloty, MA '07, has been hired as director of the combined Tipton city and county planning department. His master's degree from UA is in urban planning, and he carries certification from the American Institute of Planners.
Patrick M. Hakos Jr., JD '13, is an assistant prosecutor in Huron County, Ohio, handling primarily juvenile court cases.
Chelsay B. Jackson, BS '11, graduated from Thomas M. Cooley Law School in January 2014, and passed the February Ohio Bar Exam. Jackson is now a licensed practicing attorney at the law office of Ellen C. Kaforey, JD '89, in Akron, Ohio.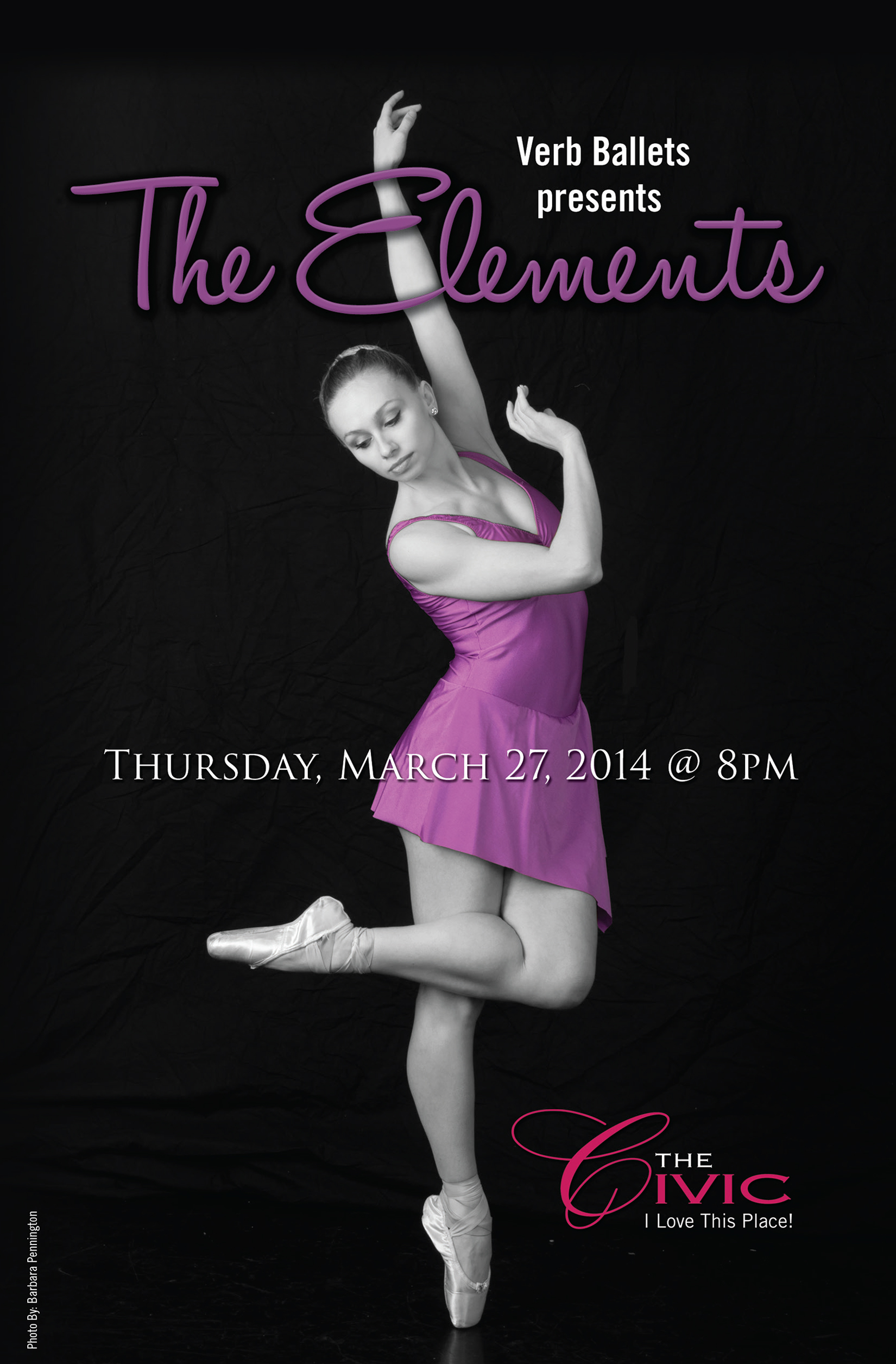 Stephanie M. Krise, BFA '10, began her dance training at The University of Akron's Dance Institute and graduated with a degree in dance performance. Stephanie returned home in March 2014 to perform at the Akron Civic Theatre with Verb Ballets.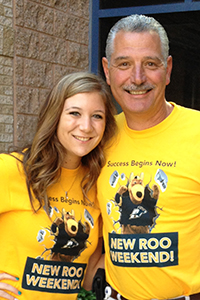 Richard W. Riccardi, AAS '11, BA '13, a 31-year employee of The University of Akron, and his daughter, sophomore Kara Riccardi, celebrate New Roo Weekend together.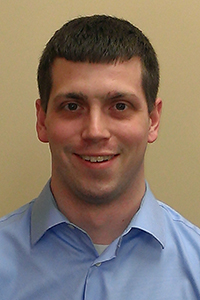 Brian S. Rumsey Jr., BSA '13, joined Hickory Harvest Foods as a marketing specialist. In his new role, he will work on company branding and new account development.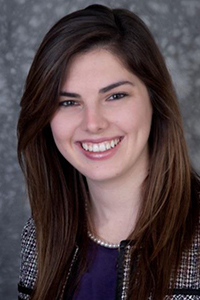 Abigail M. Strbjak, BSBA '13, has joined the sales and marketing team at The Philpott Rubber Company in Brunswick, Ohio.
Future Zips
Click image for larger version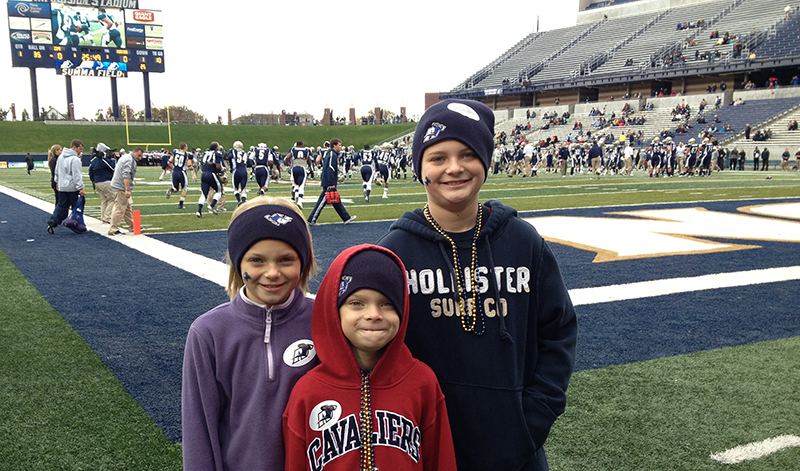 Ashley Christina Umbaugh, BSN '13, snapped a photo of her children (l-r) – Michele, 12; Kellen, 9; and Blake, 14 – at a Zips football game.
In Memoriam
Kenneth L. Akins, BS '53, Jan. 1, 2014
John B. Bammerlin, BSIM '90, March 14, 2014
David T. Basso, MBA, MSM '72, Jan. 29, 2014
David N. Beans, MSE '74, March 2, 2014
Robert E. Boehme, BA '45, March 9, 2014
Thomas M. Bralek, BSIM, MBA '76, March 1, 2014
Muriel A. Brownstein, MAED '70, Jan. 31, 2014
Linda J. Bucy, AASSS '71, Feb. 18, 2014
Mary S. Budd, BSED '71, Jan. 22, 2014
Larry J. Calhoun, AAS '95, BA '98, Jan. 30, 2014
William G. Cauffield, JD '70, March 18, 2014
Suanne W. Crowley, MA '72, former employee, Communications, Feb. 19, 2014
James P. Darling, MSME '62, Feb. 11, 2014
Carl O. Dauber, BSIM '76, MBA, '84, Feb. 4, 2014
Earl W. Dean, BSIM '56, Feb. 2, 2014
Patrick J. Doherty, BSA '70, Feb. 1, 2014
Barbara L. Eisenbrei, JD '88, March 7, 2014
Mark A. Eisenhart, BA '94, Feb. 16, 2014
Katherine A. Evans, MA '65, March 6, 2013
William R. Floyd Jr., BSBA '49, March 7, 2014
Kathleen A. Gay, AAS '73, March 14, 2014
Barbara J. Greenham, MAE '91, former employee, International Programs, Jan. 19, 2014
Ethel A. Hager, BSN '61, March 10, 2014
Judd L. Hall, MS '57, PHD '62, March 18, 2014
Thomas E. Hamlin Sr., BSIM '62, March 11, 2014
Paul M. Hardy, AAS '79, June 27, 2013
Jess W. Hays, BA '73, MBA '85, retired director, Academic Advisement, March 24, 2014
Wayne K. Heimann, BSME '50, Jan. 26, 2014
Martha E. Hoffman, BA '72, MA '75, employee, senior lecturer, English, Jan. 24, 2014
Richard K. Hoover, BSBA '51, March 9, 2014
Victor B. Huber, BSBA '73, Feb. 14, 2014
Charles M. Huston, JD '70, Jan. 22, 2014
Donald J. Jones, MBA, MSA '64, Jan. 25, 2014
Donna M. Kriniske, BSED '67, March 3, 2014
Mike Lampers Sr., BSIM '60, Feb. 10, 2014
Tricia C. Leonard, BA '69, MAE '91, PHD '07, former employee, Counseling & Special Education, Feb. 4, 2014
Marilou Maxwell, AAS '73, BST '80, September 5, 2013
Richard A. McCready, BSIM '83, May 29, 2013
Jonathan C. Mullender, BSE '75, March 20, 2014
Gilbert H. Neal, BSA '54, March 8, 2014
Ella O'Brien, BSE '75, Jan. 28, 2014
Patrick D. O'Hara, BAED '65, BS '12, Jan. 27, 2014





Patricia J. Parkins, AAB '73, BA '87, Feb. 11, 2014
Robin D. Pinkney, MBA '75, former employee, Information Services, Feb. 6, 2014
Susan M. Prendergast, BSE '81, March 19, 2014
Steve G. Regas, JD '64, March 19, 2014
Genevieve Rodgers, BA '68, Jan. 23, 2014
Janet Scarpitti, BSED '71, March 15, 2014
Joanne Schneider, BSED '51, Feb. 6, 2014
Jeffrey J. Schutt, AAS '81, AAB '82, BST '98, March 11, 2014
William C. Sheavly, BSBA '50, Jan. 23, 2014
John P. Sherrod, JD '04, Feb. 8, 2014
James E. Singer, BSEE '56, Feb. 8, 2014
Bonnie S. Smith, MAE '78, PHD '86, March 10, 2014
Norris E. Smith, MSCE '68, March 1, 2014
Irene D. Snyder, AAS '00, Feb. 20, 2014
Arthur C. Stark, BSIM '66, March 15, 2014
Charlotte A. Stewart, BSE '77, Jan. 19, 2014
Ruby V. Street, AAB '93, retiree, Physical Facilities, March 6, 2014
Karl F. Stroh Jr., AA '73, March 9, 2014
Carmen L. Symczak, BSBA '44, Jan. 20, 2014
Patricia J. Taylor, BSED '62, retired assistant professor emeritus, Physical/Health Education, Feb. 3, 2014
Richard A. Thomas, BAE '79, Feb. 25, 2014
Arlene Toth, BA '67, MA '69, retired instructor emeritus, English, Feb. 23, 2014
John E. Verdon, BSED '43, March 21, 2014
James A. Wasil, MAED '67, Jan. 29, 2014
Edith J. Weisend, BA '47, retiree, University Libraries, Feb. 20, 2014
Elizabeth G. Whitworth, BA '49, Feb. 25, 2014
William C. Wilkinson, BA '71, JD '76, Feb. 22, 2014
Dale O. Winters, BS '54, March 12, 2014
Shannon R. Wittel, MA '99, Feb. 27, 2014
Elaine G. Yaghooti, BA '82, Jan. 24, 2014
---
Also see
Akron home
Alumni news
The University of Akron
Alumni Association
---
Would you like to share some news?
Send us a note through Post your Pride and we'll include it for the next edition!
E-mail archives
Print Magazine archives
---