President Dominic J. Guzzetta, 1971-1984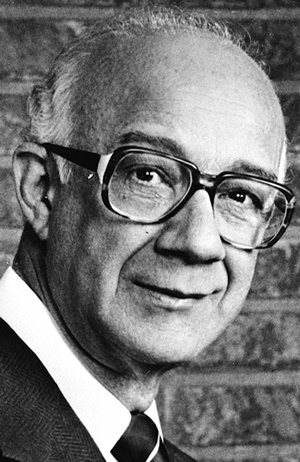 Auburn's successor and former provost, Dominic J. Guzzetta, continued the campus expansion and beautification efforts. During his presidency, 15 facilities were constructed or acquired by the University, including the Rubber Bowl, which was transferred to the University by the city of Akron. The University also crossed Exchange Street -- acquiring the East Crown apartment complex for dormitory space, the former Holiday Inn (now Gallucci Hall) and a former Cadillac sales and service facility (now Folk Hall).
1972
The Wayne College branch campus is established in nearby Orrville.
1973
The University of Akron joins a consortium with Kent State and Youngstown State universities to build the Northeast Ohio Universities College of Medicine in nearby Rootstown.

E.J. Thomas Performing Arts Hall opens its doors on the west side of campus on the former site of offices for John R. Buchtel's Buckeye Mower and Reaper Company.