President Hezzleton E. Simmons, 1933-1951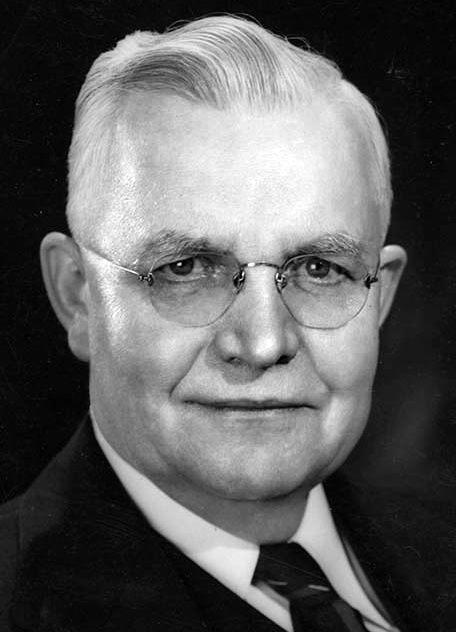 Hezzleton E. Simmons, known affectionately as "Prez Hez" to the school's students, raised admissions standards to control enrollment, a policy that was precipitated by severe space constraints at the University. President Simmons persuaded his conservative board to apply for funds from two federal work-relief agencies, the Works Progress Administration and the Public Works Administration, to build Simmons Hall and the first student center.
1939
At the request of Akron students, popular band leader Fred Waring composes a fight song for the school. The Akron Blue and Gold premieres on Waring's weekly radio show. The song's name comes from the University's colors, which originally were adopted by Buchtel College.
1945
Demobilized World War II veterans flood college campuses nationwide, including Akron. Every conceivable space on or near campus is converted to classroom space to handle the "G.I. Bulge."

Akron voters approve levies that enable the construction of Ayer Hall and what would eventually be named Crouse Hall. Wanting to maximize the use of taxpayer dollars, the Board insists on plain, rectangular structures.